You're not at the beginning but don't feel like a master yet? We're here to help get you on that path. This article assumes you have already:
Completed onboarding with your POS and accounting systems connected
Uploaded at least one month's worth of invoices
Attended the "Getting Started with MarginEdge" webinar and/or are comfortable navigating the system
Already checked off the available steps in the First 30 Days help article
So you have all four things checked. Perfect. "What's next?" you ask? So glad you did!
Below is 1) a list of features you have now unlocked and 2) a summary of maintenance tasks.
1. [me] Features
Recipes
Inventory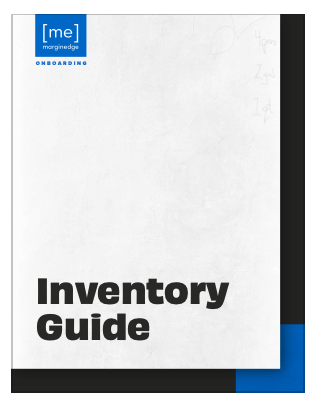 *You can scroll to the bottom to download a PDF guide
on taking you first [me] inventory*
Understanding your Reports
PMIX Mapping
PMIX Mapping can take a little bit of time, but getting this completed unlocks even more magic for you!
2. [me] Maintenance
What's the ongoing maintenance needed for MarginEdge to keeping humming for you? We recommend a few regular checks of certain fluids, air pressure and oil levels.
Regular checks of your Vendor Item -> Product relationships.
This can look like a weekly peek at your New Vendor Item Review or at least bi-weekly check for any invoices that need approval.
Open (and at least skim) your Weekly Snapshot Accounting Email.
Here you will see if you have any exports that failed or any EDI invoices that need your attention. This can help you hone in on exactly where your efforts are needed that week.
Take regular inventory.
We know not everyone does this, but we can't help but remind you that this really helps keep your reporting accurate and is also a good way to see any changes that might need to be made to any products before you try to take the next inventory.
Email help@marginedge.com with any questions or concerns.
There's no need to hesitate on reaching out, we're always happy to help fix any problems that arise or clear up any confusion you might have.