Welcome! So glad you have joined us! 
Here's a little visual overview of the onboarding journey and beyond to help orient you: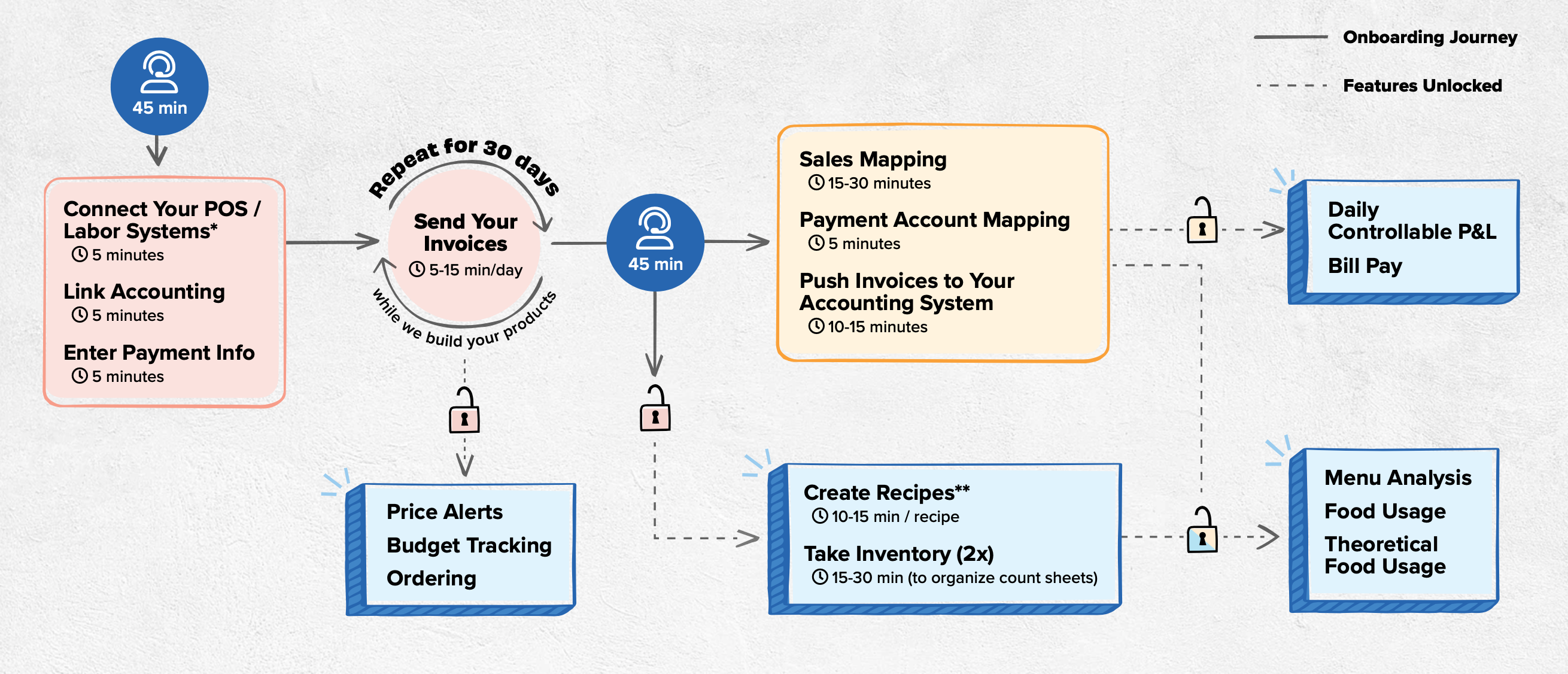 For a full PDF guide - to have on hand for easy reference - scroll down to the bottom to download the

Setup Guide

! Sneak peek of the contents: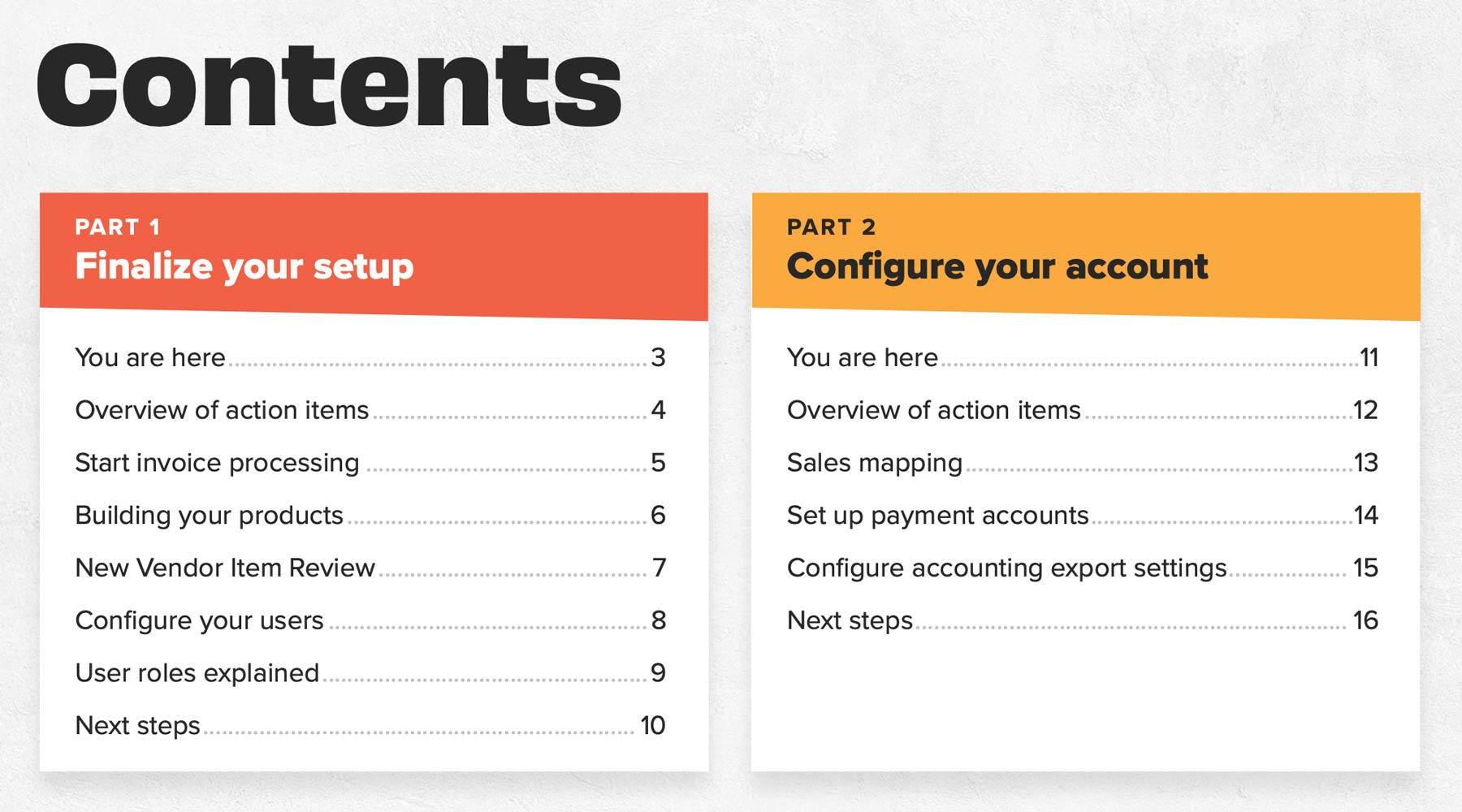 First and Foremost
Upload those invoices! We use these to build your product database and gather your expenses. 
Ensure those invoices meet your goals
*Need to review how Vendor Items relate to Products? See this article! 
Export that great data to your accounting system
You have done the work to ensure you have stellar data in MarginEdge. So now save your accountant time by exporting it to your accounting system! 
Now you can unlock the next level of excitement and explore more [me] features...
Bill Pay - pay all of your invoices quickly and easily


Budgets - track categories against a fixed amount or as a percentage of sales
Price Alerts - get immediate notification if a vendor's price has exceeded your threshold


Ordering - use [me] to place an order with any vendor who will accept email orders
This is just the start of your journey to real-time numbers. Once you have uploaded invoices for the majority of things you order + tackled this checklist, you'll be well on your way to the next phase of unlocking even more great MarginEdge features!
Want inventory and recipes? Hold tight please until we get at least one full month of invoices processed and then you will have a product database ready for what's next!