Uploading from your Phone
With the MarginEdge app on your mobile device, you can quickly upload one invoice or dozens and see their status. The MarginEdge app is available for iPhones and Android phones. To get the app, search for "marginedge" in the App Store (iPhones) or Play Store (android phones).
To upload an invoice using the MarginEdge app:
1. The screen will default to showing you any of your recent uploads. To take a new picture, click the blue icon at the bottom that says "CAPTURE NEW INVOICE".
2. You will immediately see the camera screen allowing you to take a picture. Be sure to fit the entire invoice in the screen. Once you take the photo, if you are happy with it, click "USE THIS PHOTO". Or click "RETAKE" if it looks blurry.
3. Please do one page per photo! If you need to add more pages, click to "ADD PAGE" as many times as needed.
4. Once you are finished, click the blue "SUBMIT". That's it! Your invoice is now permanently stored in your store's ME virtual filing cabinet.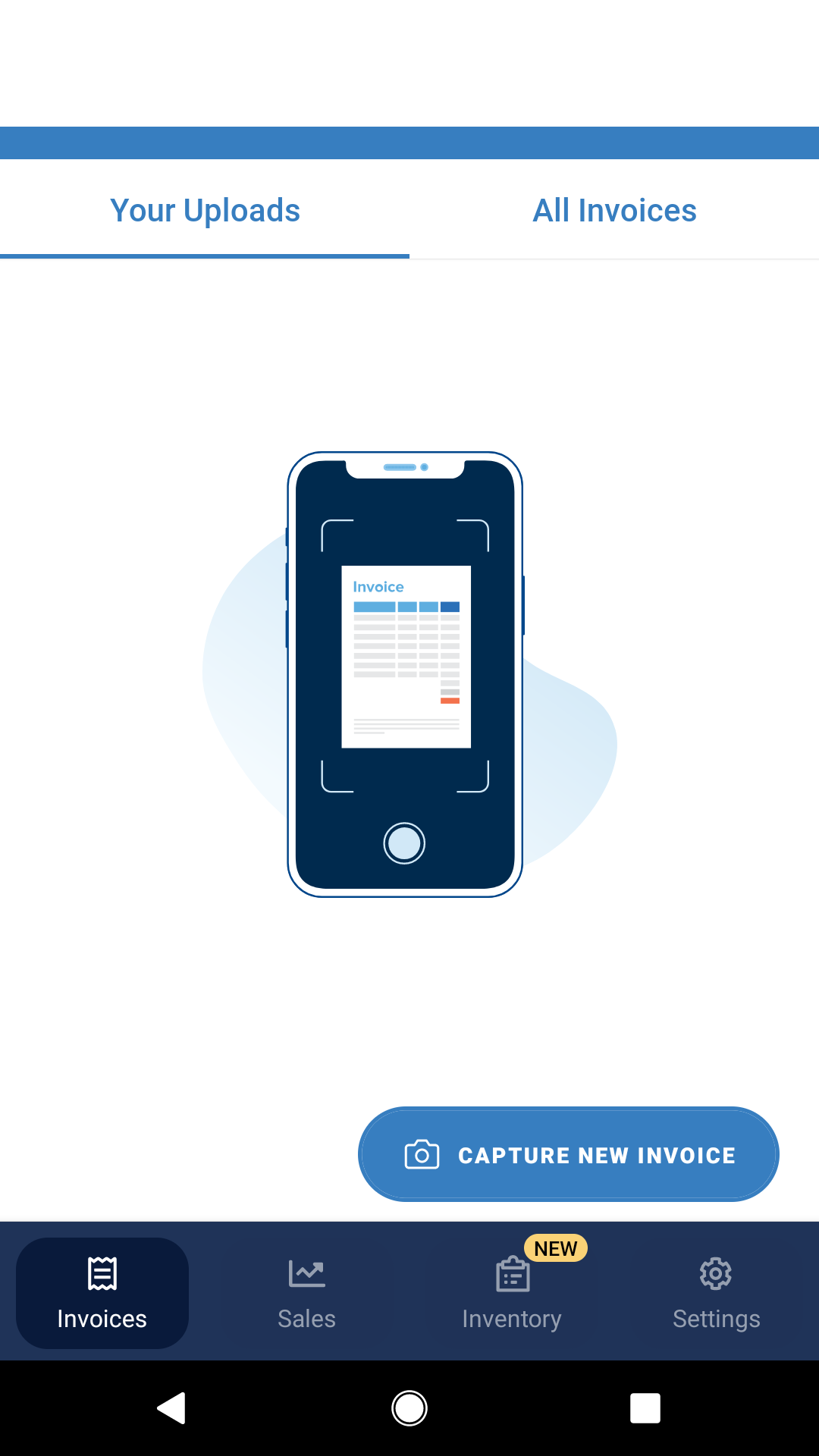 Uploading from Email
If you receive a bill or invoice by email and want to get it into MarginEdge, simply forward the email or invoice to your restaurant's unique invoice email inbox, which can be found by going to the Orders > Setup Page and scrolling to the Invoice Email section. You can also use this email address if you want to tell a vendor to automatically email your invoices to us.

Please note that the size limit on invoices emailed to a meinvoices address is 10MB.
Uploading from MarginEdge in your browser
From the Orders page, you can click on "Attach Invoice" and upload documents directly from there. When you click on this a box pops up to select files from your computer. You have a lot of flexibility in what you upload using this but please be mindful of invoices with multiple pages!
Important things to know:
If you have a multi-page invoices and each page is a separate file, please ensure that each page contains the vendor name and invoice number on it so that we can match them together.
If you have scanned multiple independent invoices into one PDF file, please DO NOT upload this one giant file. It is very challenging for our team to separate this out into individual invoices. One multi-page invoice as one file is great; 5 invoices from different vendors uploaded as one file is not so much.
The pop up box defaults to only allowing you to select image files. If you want to to upload Word documents or PDFs, you will need to adjust the settings at the bottom and click "All File Types" in order to be able to select those.