RECEIVING AND EDITING
When a new order comes in, you will see it appear on the "Inbound Orders" page in the "Open" status. Designated users at the commissary kitchen will receive an email about the new inbound order.
The order will be updated in real time, and an email will be sent, if the order is changed after it was originally placed. Each email will have a CSV attachment that will give you the option to manually compile any orders (outside of the MarginEdge system, using Excel), if needed.
If you have chosen to Allow Order Updates, the location placing the order can make edits anytime until you click "Process Order" or "Ship Order".

Click on the Order to open it up for editing and processing.
Note a few things in the image below. You can:
See which location and which user placed the order
Delete an item from the order using the red box on the right
Add another item (if a substitution is needed or last minute request) using the "Add a vendor item" button
Edit the quantity ordered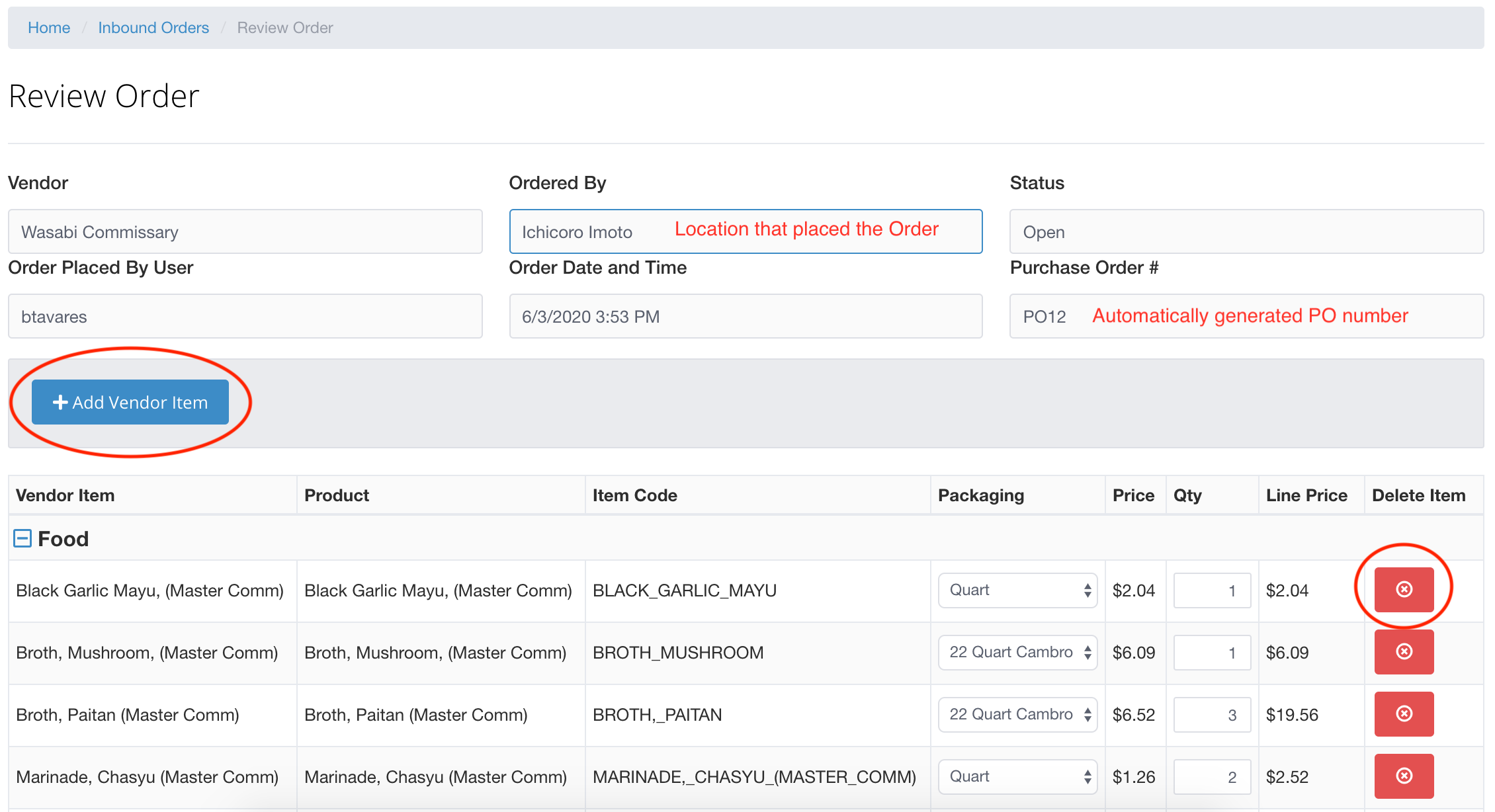 Once you have completed any needed edits, you can:
Read and add any notes if you want to explain any adjustments you have made (Notes included become a chain of notes in the order)
See the estimated Order Total
Close the Order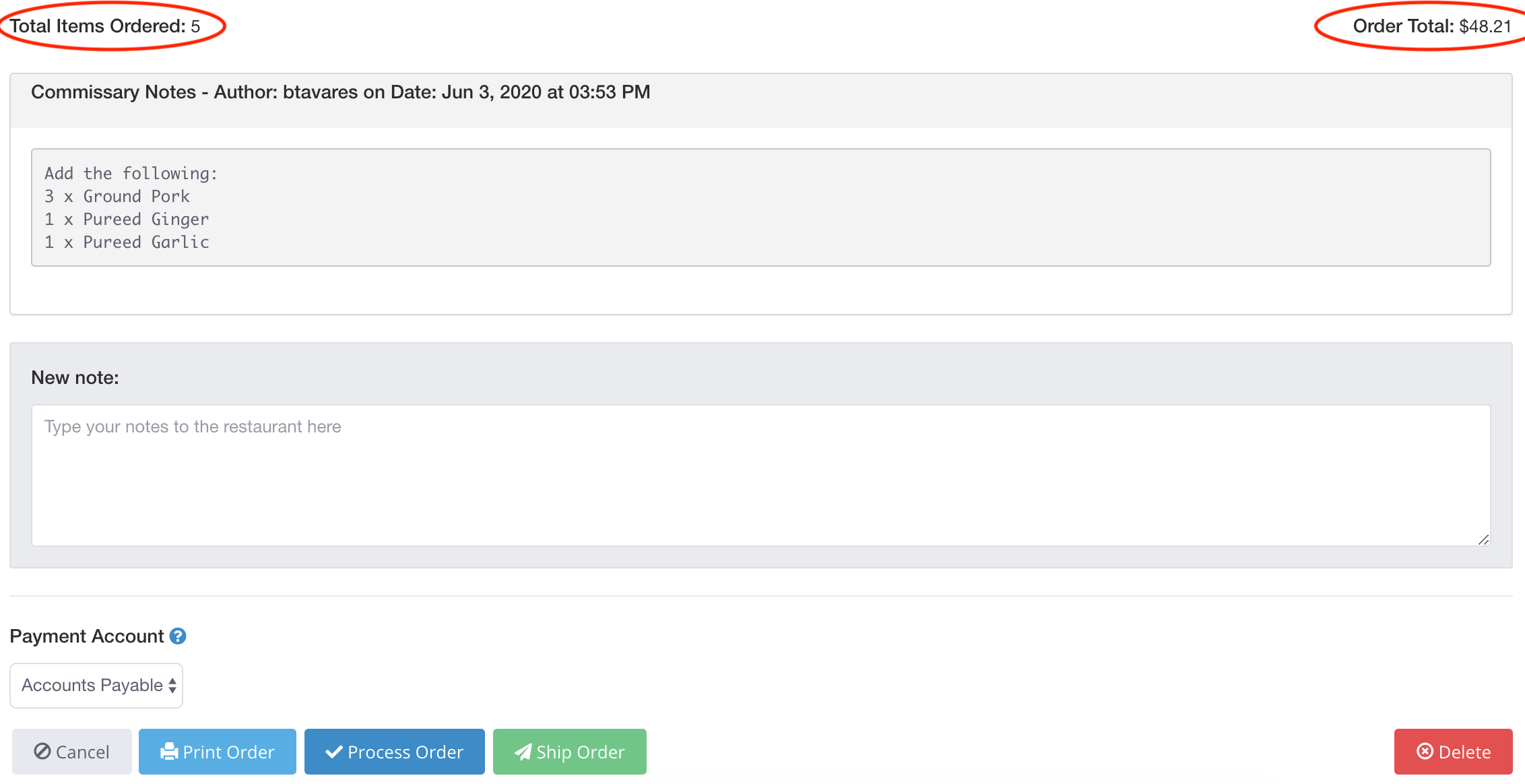 PROCESSING AND CLOSING
You have two options at the bottom of an Order: Process and Ship

When you click "Process Order", this locks the order and the unit who placed the order cannot make any further changes. They will see the status as having changed to "In Process".
When you click "Ship Order", this changes the status to "Shipped". This is the final confirmation for the unit who placed the order to indicate it is ready. This marks it as Closed and it cannot be edited.
Things to Note:
You can do Process or Ship in bulk by checking multiple order from the Inbound Orders screen
You can simply click "Ship" if you don't want use the intermediary stage of "Process". Using the "Process Order" button is entirely optional and may or may not work with your operational flow.