Once a MarginEdge employee has activated your Commissary Vendor, there are few settings you can adjust to control some aspects of this feature.
While you are logged into your commissary location, go to Vendors > Vendors and click to open your Commissary Vendor.
Then look for the "Edit Vendor" button and click top open this: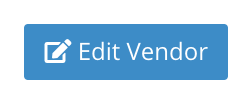 Once you are on the edit page, please scroll down to the "Ordering Configuration" Section.

You can add any number of contacts here if you want certain email address to be notified of any Commissary orders via email. Please be sure to put the main contact in the Preferred Order Method section and then if you have any additional CC requests, please click the green "Add Contact" button to add more names and email addresses.

On this same page, you can also configure the Payment Account under "Accounting Configuration". While you can choose to set this up in any number of ways, for commissaries, we recommend setting up a separate clearing account that can be used for these transfers.
There's more information on Vendor Settings available in this article: Using Advanced Vendor Configuration Options
There are additional settings that can give you some control over the ordering process. These settings must be edited by the MarginEdge support team, so please reach out if you think you may want to adjust these.
Allow Decimal Quantities: Unless you check this box, your receiving locations will be forced to order only whole number quantities of something. If you check this box, they can, for example, order 1.5 of something.
Allow Order Updates: When this box is checked, the receiving locations can continue to make edits to their orders up until the time the commissary marks the order as "In Process". These updates will show up in real time for the commissary itself. Once the order is "In Process" the receiving locations cannot make changes to the order, only the commissary can.
Allow Modifications to Shipped Orders: Checking this box gives receiving locations the power to edit an order after it has been shipped. In other words, the commissary would mark the order as "Shipped" and then the receiving unit would be the only ones with the ability to make any final changes before it closes. If this box is un-checked, the order would automatically close 24 hours after it is marked as "Shipped".

For example, if an item is damaged in transit and the receiving unit refuses to accept it, they would have the power to click on the order and edit it to reflect the error before closing it. The commissary location would not be able to make this edit.