A quick and easy task! In order to do this, you must edit the Product directly. You can access this page in many different ways, with the two most common options outlined below. Following these instructions are commonly asked questions to help you understand how to make the most of this.
OPTION #1:
Go to Products > View All Products on the left side of the screen.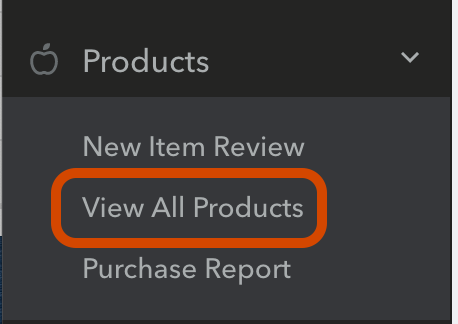 Then use the search bar to find and select the product and then click Edit Product.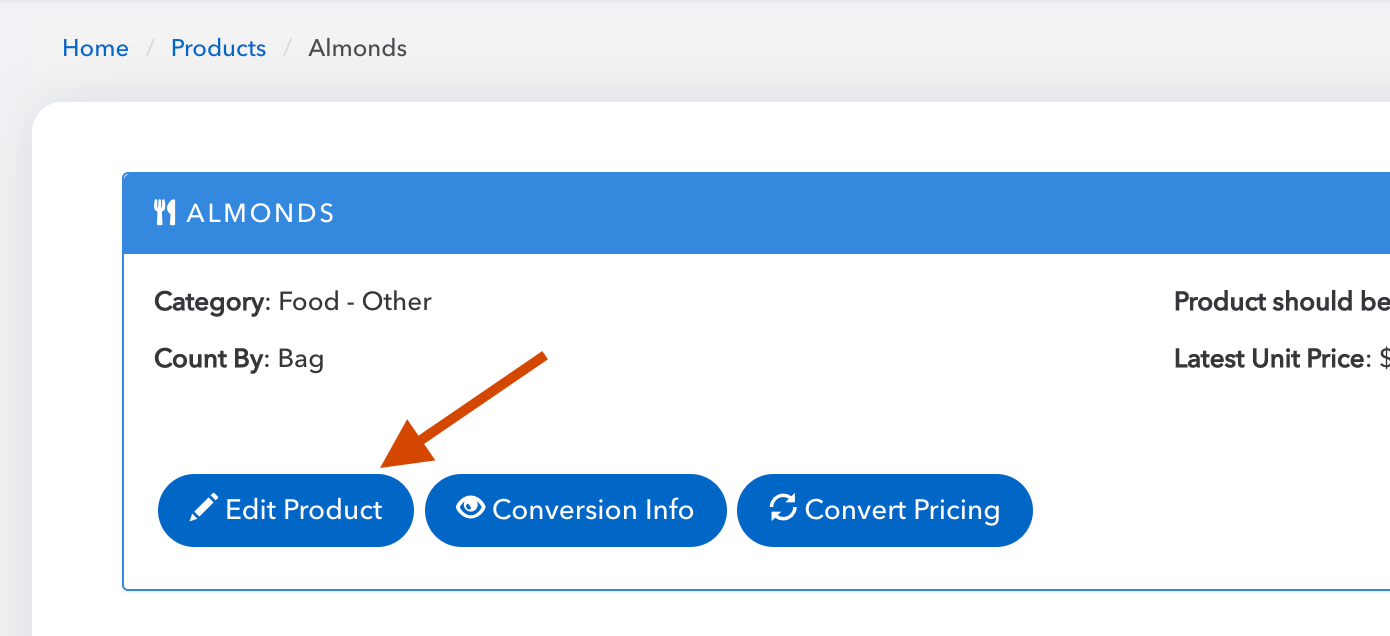 OPTION #2:
From within Product > New Vendor Item Review, click on the name of the Product hyperlinked in blue.

Now you have the Product's page open and ready to edit:
Directly under the name of the product is the category that the product is reported to.

To change this category, click the product drop-down menu and pick the new category you would like your product reported to.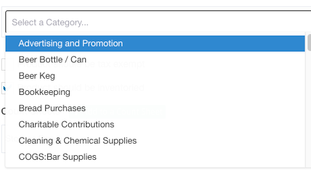 After you select the category, click Save and you're good to go.
If you would like a Product reported to two or more Categories, then you will have to define a set proportion to split the Categories. (The Category cannot simply change according to particular invoices or vendors.)
To do this, you can add an additional Category by clicking on +Add a Category.

You can pick any distribution at adds up to 100%. In the following example, lemon purchases are reported as 90% to Produce and 10% to Liquor.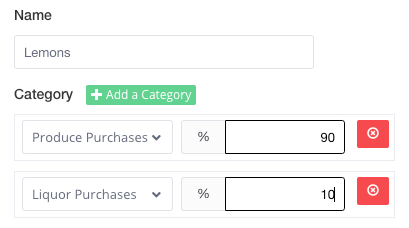 To see more information about editing a Product, see this article:Finding and Editing Your Products in MarginEdge.
Don't forget that you can keep a watchful eye on new Product Categories through the Product > New Vendor Item Review page.
Related Issues & Questions
Can I restrict the categories for a specific vendor?
Yes! If you want to lock your linen vendor to only allow the category "Linen", or want to lock Office Depot to only allow "Office Supplies", or even want to lock a wine distributor to only "Wine", you can do this. To pick one category (or a select few) that will be allowed for a vendor, you can do this using Category Restrictions, described in this article on Advanced Vendor Configuration Options.
Can I add a new category?
If there is a category you don't see, you also have the ability to add and edit your categories. For more information on that, check out this article: General Ledger Accounts, Categories, and Category Types. And if you need a new Custom Category Type (in addition to our standard FWBL etc), see this article: Adding Custom COGS Category Type
Can I change categories for multiple products at the same time?
Yes, you can do that! This article explains how to do that from the Product page: How To Change Product Categories in Bulk (Video)
Sometimes I buy the same product but I want it categorized two different ways, can you do that?
We cannot change the already defined product category based on an invoice; we code items on a per/product, not per/invoice basis.
HOWEVER, you can set a product to report proportionally to more than one Category. So for example, every time you purchase limes, 10% of that purchase can be reported as a "Bar Consumables" purchases, and 90% as "Produce". Defining an average split of the Categories is the way to accommodate this desire to code one product two different ways.
What happens to my reports if I change a product's category?
For your reporting in MarginEdge, we will show you all of the information based on a product's CURRENT category. The only exception to this is in the Budget reporting where the historical coding will be reflected as well as the current coding. All other reports will behave as if that sherry has always been categorized as a food expense, even if last month it was categorized as wine.
A closed invoice will not reflect a change in category, and if that invoice has already been exported to your accounting system, there will not be any updates to your system's data.
How can I find a specific product?
You can find a product either directly or by going through its associated Vendor Item...
Products page
Go to Products > View All Products and search for the product, click on the row for the product, and then click the "Edit Product" button to change its category.
Vendor Items page
Go to Vendors > Vendor Items and search by either vendor name or the item's name. Once you find the item, click the row. From there, you will see the Vendor Item details, including the Product it is associated with, and you can click the "Edit Product" button to change its category.
Vendors page
Go to Vendors > Vendors, and select the appropriate vendor. On the Vendor Details page, you will see a tab listing all Vendor Items purchased from the vendor. You can select any Vendor Item by clicking its row, then you will see the Vendor Item details, including the Product it is associated with. Click the "Edit Product" button to change its category.
What if the "Edit Product" button is disabled?
If the "Edit Product" button is disabled, you may not have the correct permissions. You need to have ask your manager to add Restaurant Admin access to your user account.