Any user with the Restaurant Admin or MarginEdge Admin role can add products in MarginEdge. We have a video and step by step instructions for you here.
STEP-BY-STEP INSTRUCTIONS
1) Go to Products > View All Products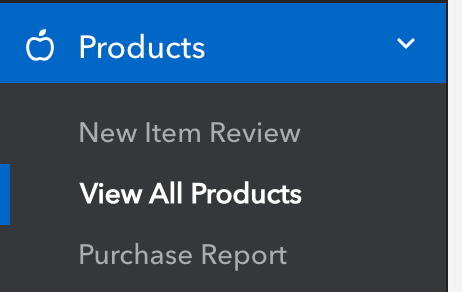 2) Click + Add Product in the top right corner of the screen.

3) Enter the name of the product you want to create
When you start to type, you will see a drop down list of suggestions. These show the standard ways you might see this item listed in our system. In the example below, you can see we would suggest if you want to add "Bananas" to use our label of "Bananas, Fresh".
If you, however, don't see the product you want in the suggestion list, or just want to use your own unique version, then you can scroll all the way to the bottom of the suggestion list and choose, in this example, "Banana (New Product)" and that will allow you to create a new product with exactly the name you want.

Note: Best practice is to use one of our suggestions, or the product's full name - NOT a short-hand version or a nickname. Remember, you are creating a product that our team will need to be able to search for and match future vendor items to, as we don't want you to end up with duplicate products!
4) Select the category for you want this product to be reported under
(e.g., for Bananas, Fresh, you'd select Produce)

If you want the product to be reported in more than one category, you can do that too: Just select the +Add Category button, pick the additional category(s), then assign whatever percentage you want allocated to each category. Remember, you can't change a product's category on an invoice by invoice basis; make you best guess as to how this product is generally utlized and allocate the percentages here.
5) Check the appropriate boxes to select how to see this product on reports and inventories.
If you want to go ahead and add it to a particular inventory (or inventories), you can set that now. Remember, sheet-to-shelf inventories do not automatically add new products.
6) Specify how you want this product to be counted in reports
(e.g., for wine you might select "bottle," for oranges you might select "each" and for basil you might select "bunch"). The "Count-by Nickname" is how you will see it listed on, for example, your count sheet. The drop down box is what sets the actual unit of measure.
7) Set the price
As a brand new product, you are able to give it a starting price. This will be the price used on reporting until you order an associated vendor item. At that point the price will update itself with each recent purchase and it will be locked, preventing any manual edits.
8) Manage Allergens
If you want to associate any allergens with this product, the button in the bottom right hand corner is the place to access this feature!
A box will pop up and you can select any allergens that apply. Note that you have to set up the Allergens under Recipe > Setup before you will have any available to select.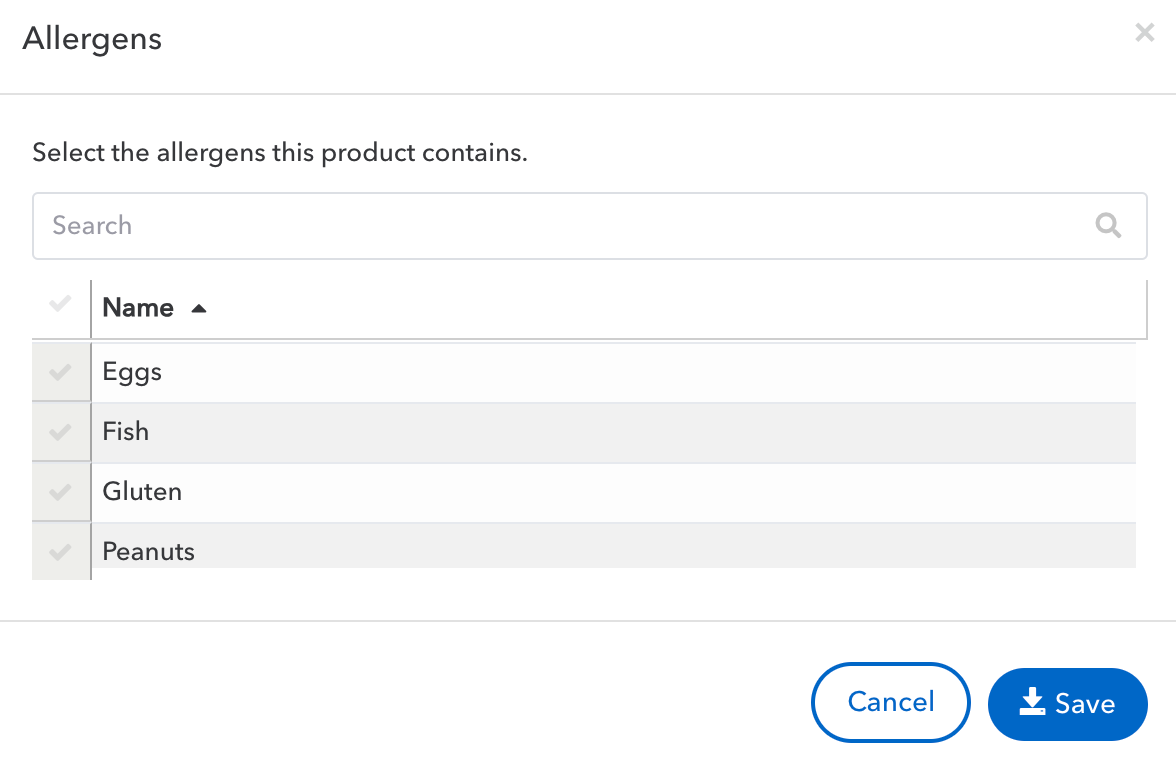 9) Don't forget to click "SAVE"!