Getting Started with the Setup Verification Report
What is the Setup Verification Report?
The Setup Verification Report is a key tool for making MarginEdge work for you. When you purchase a new item (or an item you've ordered before but purchased from a different vendor or was invoiced in a different format), our team maps it to a product and categorizes it in the system.
Once it's been categorized it will be categorized that way every time you order it - unless you make changes. The Setup Verification report puts all these new items in one place for you to review. You can quickly look over all your new items, check that they are categorized correctly make changes if necessary.
At any time you can look at this report and change it yourself! In fact we highly recommend you do this on an ongoing basis, at a minimum before each end-of-period inventory. It is one of the best ways you can make sure our software is giving you exactly the information you want.
Tutorial on how to use the Setup Verification Report
To view in full-screen mode, click the bracket "[ ]" to the bottom right of the video.

The Setup Verification report is located under SETUP > SETUP VERIFICATION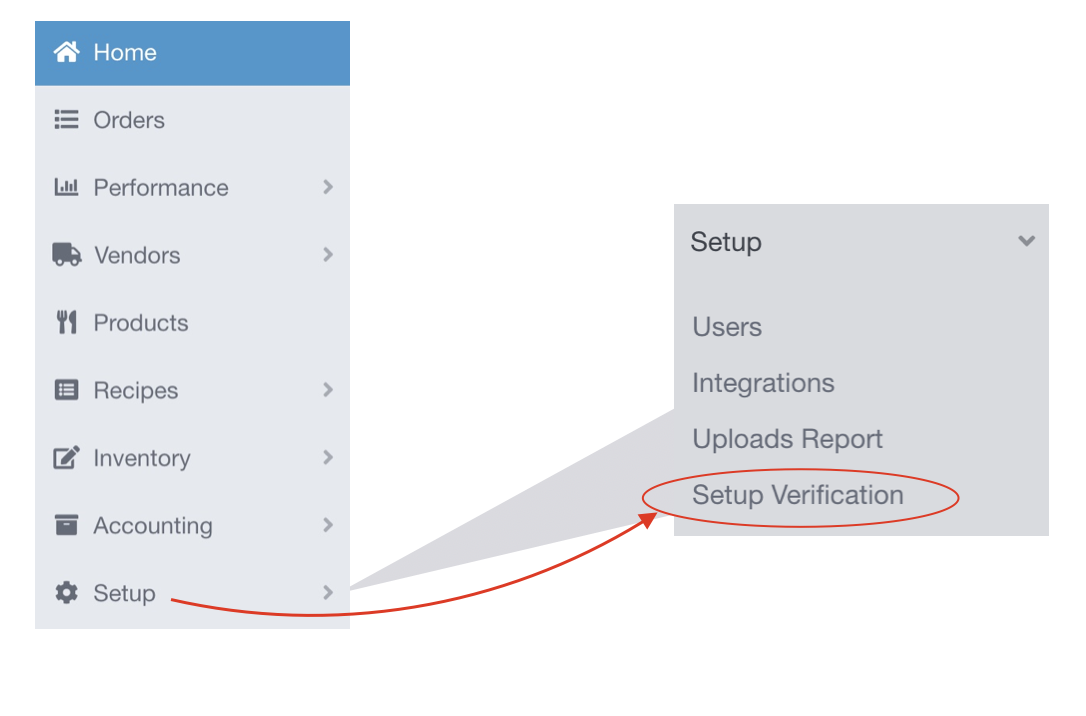 The first thing to do is set the date range from the current day back to the day after the last time you checked the report. You can do this by selecting the date range menu at the top of the report.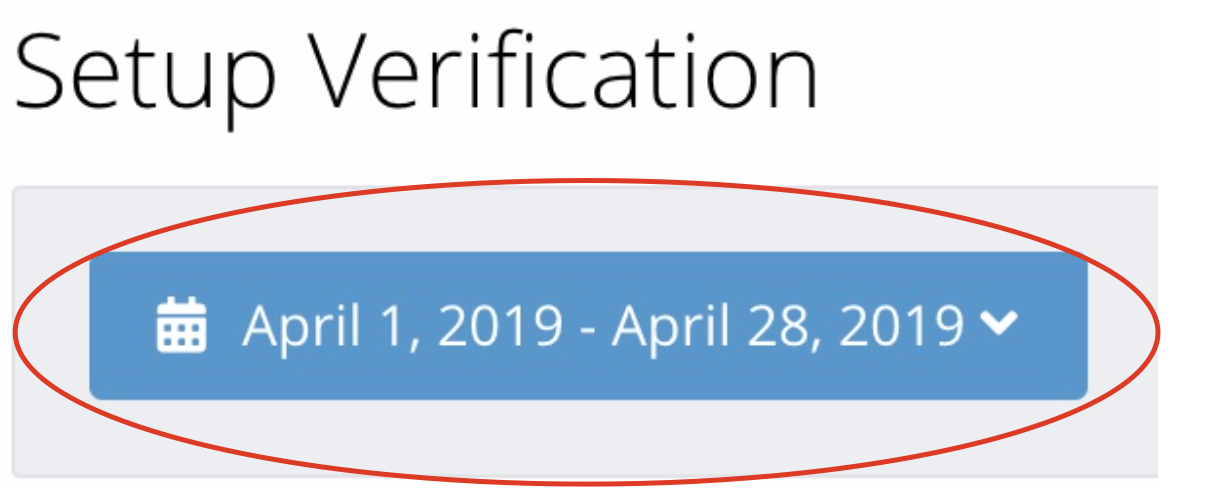 The report shows you all the new products you've purchased during the period selected. There is a lot of helpful information in this report, but it is most important that you check the products you ordered and the categories they have been assigned.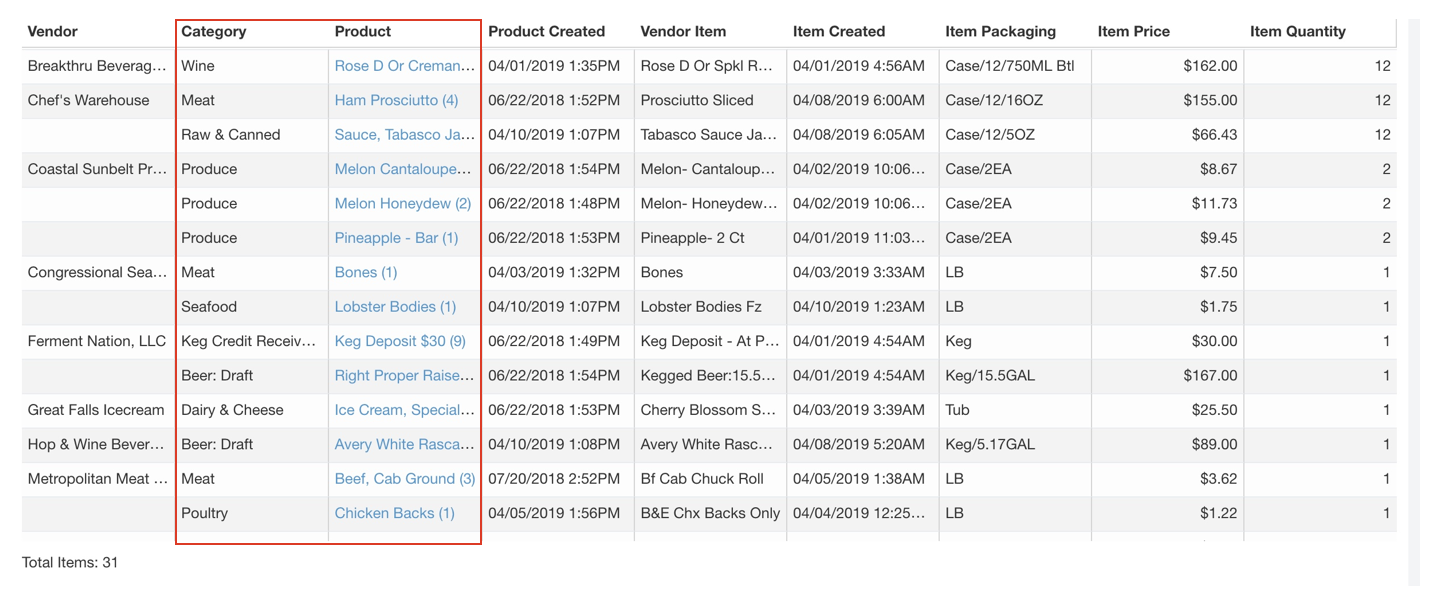 If any product isn't categorized correctly, changing it is easy: just click on the product name (=in blue) and change it.

Select the category, and change it to whatever category you'd like

If you would like the item to be reported in more than one category, you can do that too: Just select the Add Category button, then assign whatever percentage you would like allocated to each category.

Beyond changing the category, you can adjust many other aspects of the product directly from this screen. Here's full instructions on what you'll see: Finding and Editing Your Products
A quick recap of the various options:
Tax Exempt - Check this box if you are not required to pay taxes for this product
[Making Products Tax Exempt]
Should be inventoried - Check this box if you intend to inventory the product
Count Sheets - With the previous box checked (#4), you can now indicate which count sheet(s) you want this product on.
[Count Sheets]
See this Product on Reports - How do you want to see this product on your reports?
[How to change the count by unit of measure of a product]
Reassign - If the vendor item you see here should belong to a different product, you can click to "Reassign" to choose the correct product. (Similarly, the small link under the vendor items allows you to add a missing vendor item to this product.)
[How to Fix a Vendor Item Associated with the Wrong Product]
Units Counted on Inventory - here is where you have the ability to add multiple count-by units so you can count a product on your inventory multiple ways
[Adding Multiple Count-bys on Products]
Unit of Measure – this is where you add any conversions needed for your recipes.
A conversion is needed when how you count or measure the product differs from how you purchase it.
[Recipe Conversions]