What is Invoice Approval?
If you want tighter control over your invoice process, you can require that invoices be approved in MarginEdge before being sent to your accounting system. You can specify that ALL invoices require approval, or you can easily set rules to require the approval of only certain expense categories with charges exceeding certain amounts or from certain vendors only that require manual invoice approval.
How to setup/activate invoice approval?
Click the Orders menu and select Invoice Approval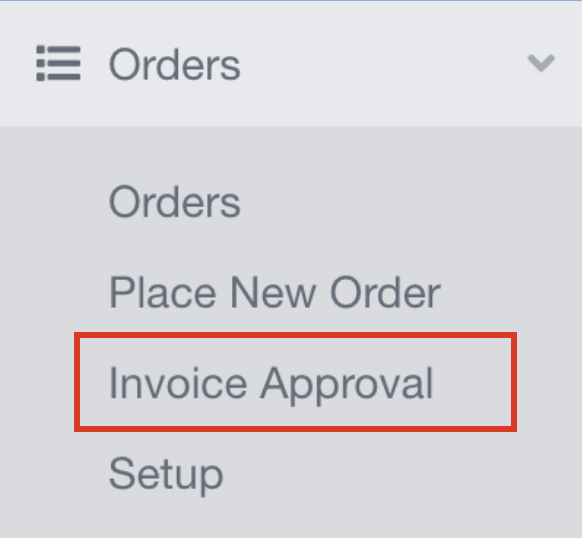 There are three Invoice Approval modes - Off, All, and Some.
The default Invoice Approval Mode is set to Off.

Modes of Invoice Approval
All - All invoices will require approval before they will be closed

Some - Invoices matching one or more rules will require approval before closing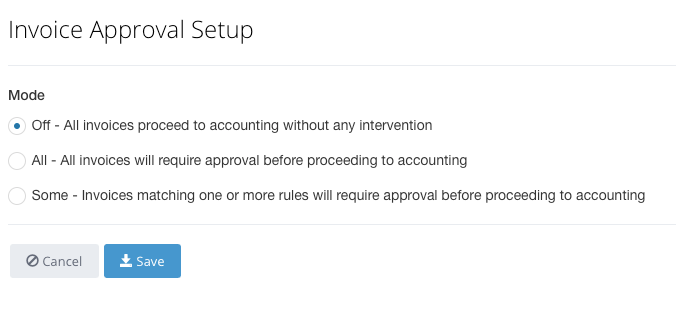 You can set the Mode by clicking on the check box and confirming the changes by clicking 'Save'
Invoice Approval Mode- Some
If you set the Invoice Approval mode to 'Some', you can select what invoices will require manual invoice approval based on the categories and vendors.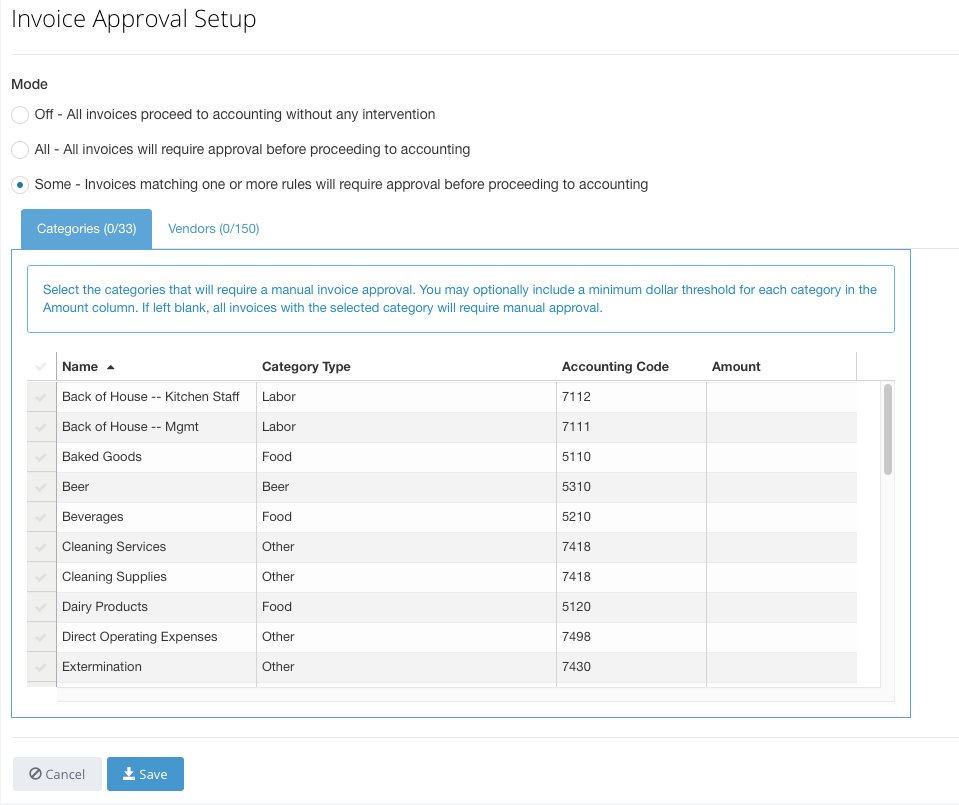 Under Categories, you can select the categories that will require manual invoice approval.
You may optionally include a minimum dollar threshold for each category in the Amount column. If left blank, all invoices with the selected category will require manual approval.
Click Save to confirm the selections.
In the example below, only invoices with $50 or more in total charges in the Beer category will require approval: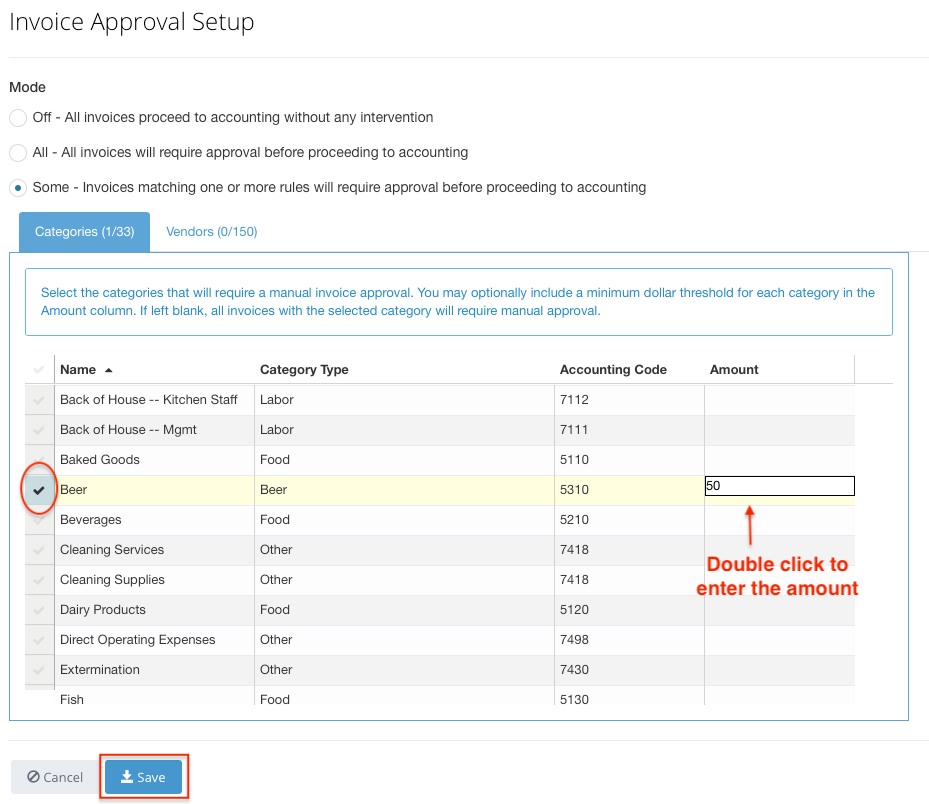 Under Vendors, you can select invoices from certain vendors go through invoice approval.
Select 'Require approval for new vendor' to manually approve invoices from newly created vendors. Click Save to confirm the selections.
In the example below, invoices from all new vendors and invoices from the vendor- Coastal Sunbelt Produce Company will require approval: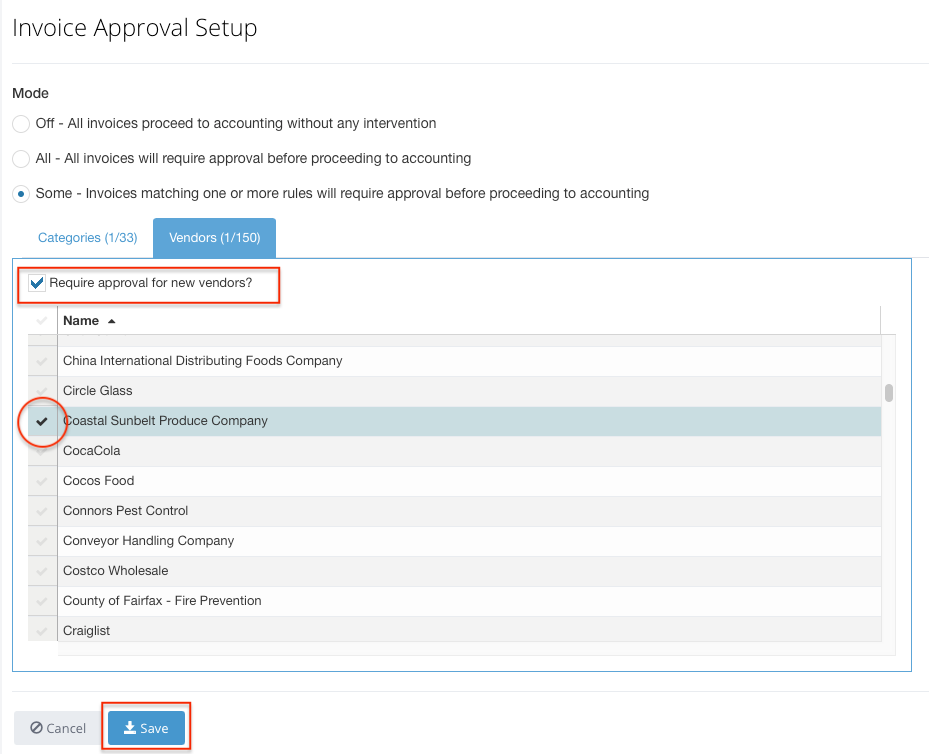 How to change invoice approval settings?
Even if you have activated invoice approval for certain categories or from certain vendors or you choose to have all the invoices go through manual invoice approval, the invoice approval setting can be changed at any time by following the steps listed below
On the orders screen, as shown in the image click 'Approve Invoice' and you will be redirected to the Approval Invoices screen.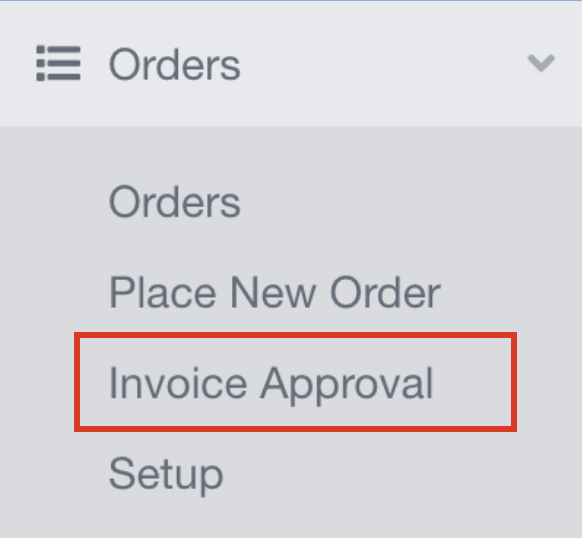 2. As shown in the image, click on 'Invoice Approval Setup' and you will be redirected to the Invoice Approval Setup screen. Follow the same steps as you did for setting up invoice approval.