Using the Navigation Menu, go to Recipes and clicking on any of the Recipe Categories. This provides you with the full list of all completed recipes. On this page, you can:
Add a new recipe

Filter/sort by Recipe Type and by Item Status

Export your recipe list as a CSV or PDF (note this does not export the individual recipe details, just the list you see).

Search using key words in the search bar

Click into a recipe by clicking on the recipe name and it will give you a quick overview. And from here you have lots of options to Edit, Copy, Print or View History.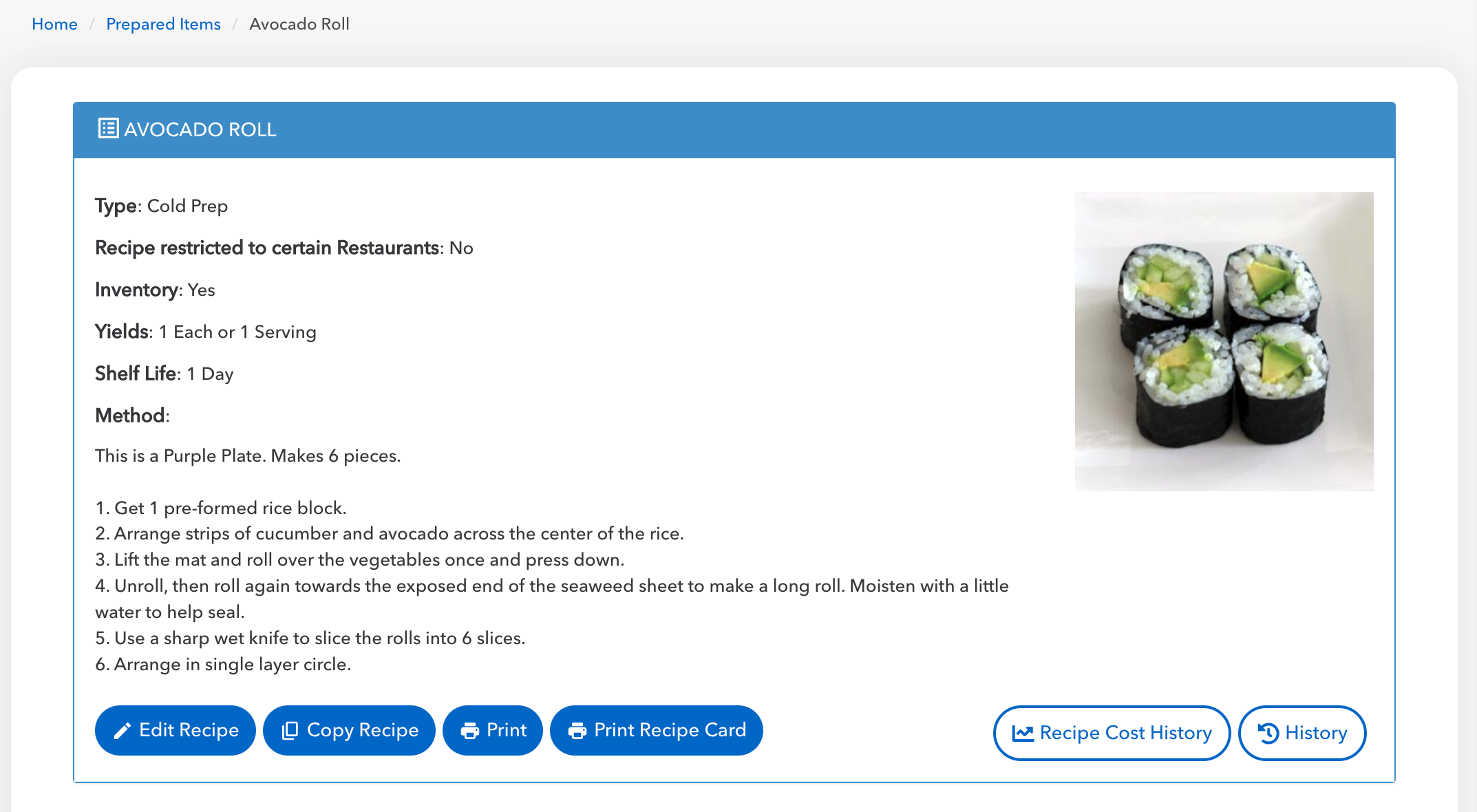 Copying Recipes
You have the ability to make a copy of it. Click on the Recipe to open the summary page then click on the "Copy Recipe" button.
Printing Recipes
You have two options to print your recipe. To access, click on the Recipe to open the summary page then click on the "Print" or "Print Recipe Card" button.

The Recipe Card does not include any prices whereas using the Print button will generate a file that includes ingredient and recipe costs. Below is an example of a Recipe Card:
Note: There is no software capability to print all of your recipes at once if you were hoping to perhaps print and put them all in a binder. You can certainly print them one at a time, but our Kitchen Display feature is designed to be your digital "recipe binder".