Hi MarginEdge Community!
The summer sun ain't the only thing heating up this July. We've been hard at work bringing a few new features to the MarginEdge platform you know and love (or hopefully like, even just a little). In case you're looking for the TL;DR version, we've updated your ability to:
Manage users across multiple units at once
Take inventory from your phone or tablet on our mobile app
Create category-level invoices without going through invoice processing
AutoPay for bills
And more! (c'mon, we've gotta do something to get you to keep reading)
– Nick DeLessio, Director of Product Management
---
Multiple Count-By's
This one might be old news for anyone who's been in the software lately, but good news is meant to be shared and shared again! You can now count food products using different count-by units! What this means:
Count food products in whatever way makes the most sense for your team
No more shivering, walk-in math trying to convert a case of chicken into ounces
Here's our Help Desk article on how to set it up:

Adding Multiple Count-By's on Products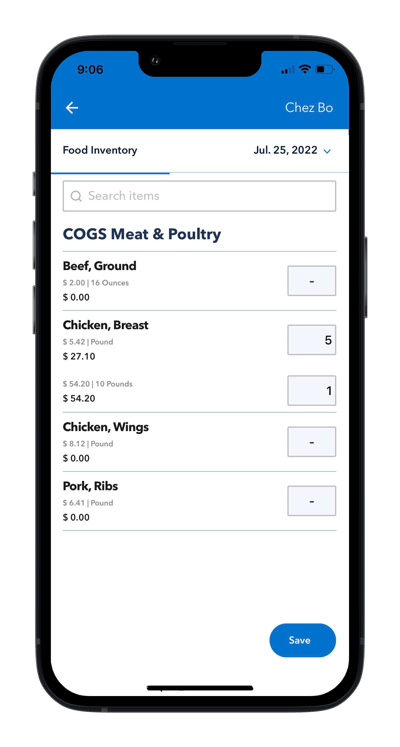 Inventory on Our Mobile App
Hopefully this isn't the first time you're hearing about this update, but it's such a good one we will keep screaming about it till the cows (or plant-based bovine substitutes) come home.
You can now take inventory on your mobile devices in the MarginEdge app! This means you get to:
Use your phone or tablet to take inventory instead of carrying around a clipboard or - god forbid - a laptop
Stop hand entering counts from your clipboard into the platform
Easily manage inventories for all of your count sheets
And since one of our more colorful Facebook commenters was concerned about it- yes, you can still use the app even with sketchy wifi in the walk-in. Here's our Help Desk article for more information: Mobile Inventory.
Download our mobile app here:
MarginEdge on iOSMarginEdge on Google Play
Auto Pay
First we brought you Bill Pay, then we brought you partial payments, and now we're bringing you AUTOPAY! 🎉 It's pretty self explanatory, but here's what you can now do to pay bills:
Pay invoices on a per-vendor basis a set number of days before your payment is due
Automate recurring payments that you don't want to think about, like rent, insurance, cable, or other fixed payments
Set up AutoPay for vendors that you never want to accidentally miss a payment to (like your sweet, sweet morel hook up)
Peace of mind with added reliability
Here's our Help Desk article with more information:

AutoPay with [me] Bill Pay
Multi-Unit User Management
If you manage multiple restaurants, this feature update is about to make your life muuuch easier. You now have the power to:
Invite users to multiple locations
Edit users permissions once across multiple locations
Delete users once across multiple locations
This should save admin users a lot of time and make overall user management simpler. And finally, as our Director of Product Management, Jeff, who has a background in network security pointed out: it also improves your account security which- let's face it- is never a bad thing!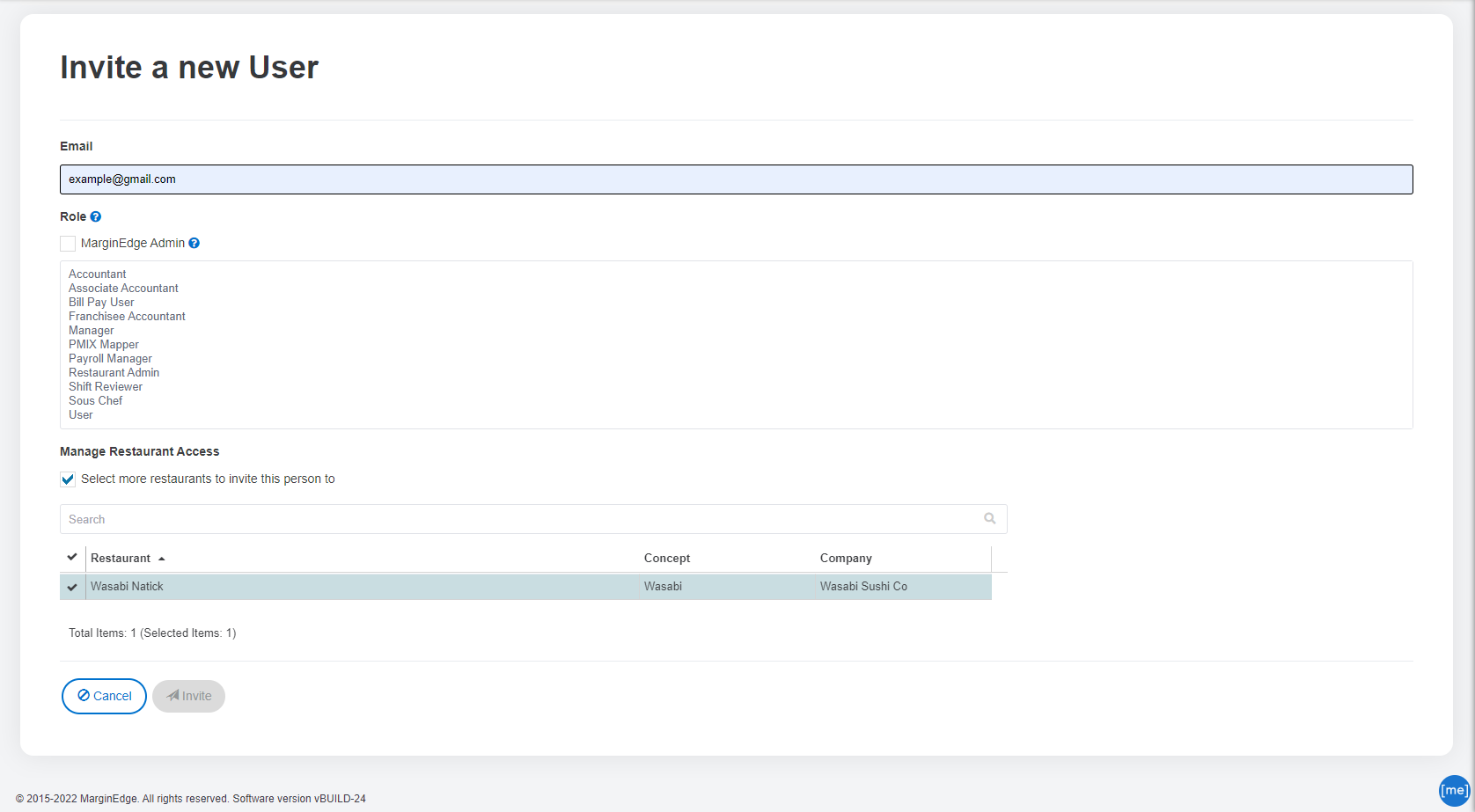 Manual Category-Level Invoices
You'll soon be able to manually create invoices with category-level invoices detail! This feature is useful for seeing a more complete picture of where your financial performance is each month.This feature is currently in beta testing and will be available to everyone soon!
What you can track: recurring payments like rent, utilities, janitorial services, cable bills, marketing expenses, equipment- invoices where you don't care about the line item detail, just the category.
How to do it: manually create the invoices in the software for those statements and they will be automatically added as category totals to your reports.
Why it matters:
Track overall performance in category reports like Budgets and your P&L
Pay the invoices in the Bill Pay module
Automatically export invoices to accounting
Enjoy a faster way to account for category-level invoices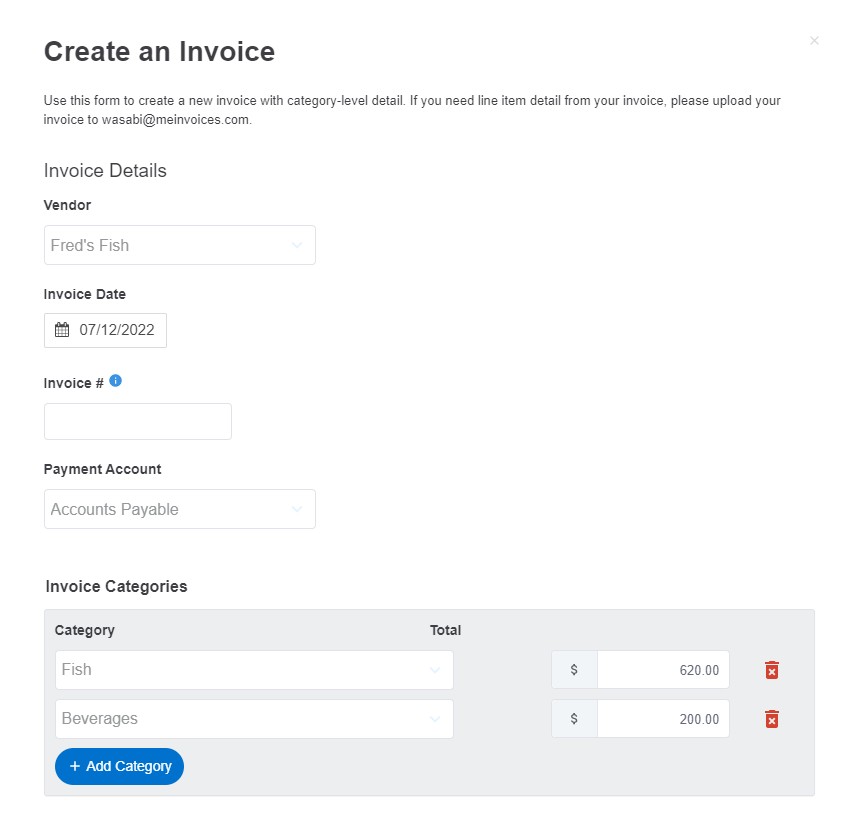 Integrations
Heartland POS
Upgraded API integration thanks to our new and improved partnership
This means we'll be even more in the loop about Heartland updates and changes, making this integration more reliable than ever before
SpotOn POS
Upgraded API integration (read more about our partnership with SpotOn

here)
Integrations on deck (aka we're in beta testing)
New and improved RPower integration with support for labor
M3 accounting platform
Dinerware labor data
Other exciting enhancements
In MarginEdge, you now:
Have the ability to move invoices between different restaurants
Can change the payment account on a closed order
Can update inventory dates on a closed invento