If you use Barmetrix and would like to see the Barmetrix data in your MarginEdge account- you can request to can setup Barmetrix within your MarginEdge account and we can then pull your inventory data into MarginEdge.
Setup > Integrations > Scroll down > Inventory – Barmetrix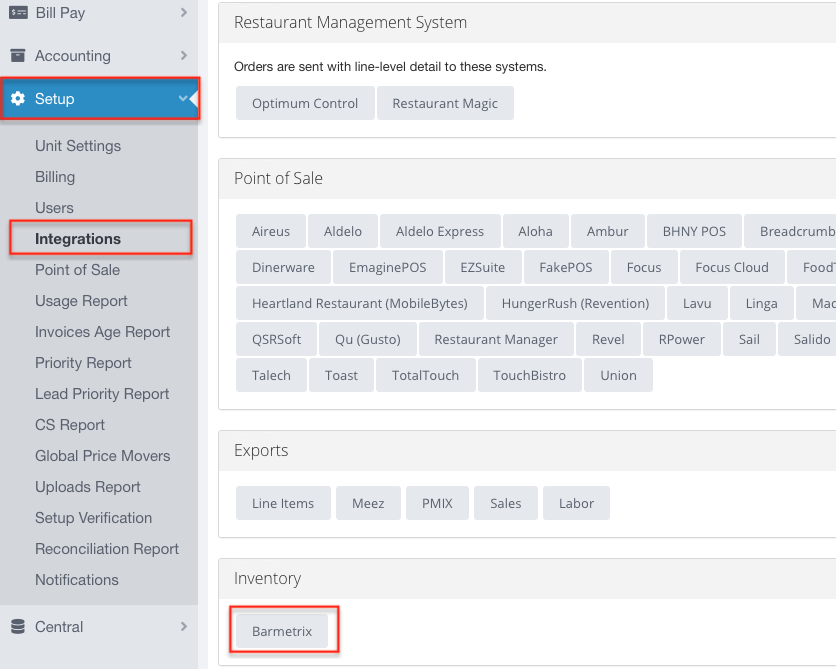 How do I link and set up my Barmetrix to my Marginedge account?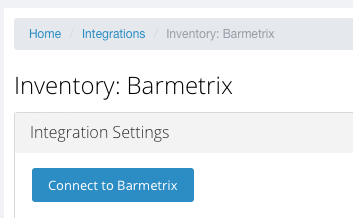 Step 1- You must first request for the Barmetrix integration to be connected.
Step 2- Once your Barmetrix integration is connected, you can download a product list from MarginEdge and map our products to the Barmetrix system.
Step 3-Once you have done that mapping process, you can proceed to count all the alcohol as normal and then upload an exported inventory from Barmetrix into MarginEdge.
Step 4- Once the inventory has been uploaded, we create an inventory like any other in our system and you can do anything with it you would normally do.
Note: The Barmetrix user will need access to take inventory in MarginEdge system. The user level permissions are sufficient for a barmetrix user to use this feature in MarginEdge.