When setting up an Order Guide in MarginEdge you have the option of adding some helpful data columns to your sheet to give you an idea of the numbers you might want to see. All of these are enabled by marking the appropriate checkbox in the Order Guide Setup (more general information about that here).
Pars gives you the chance to add static numbers to show what you should have on hand. These can be set to different daily numbers or just as one fixed amount.
On Hand gives you a spot to manually enter an on-hand amount and our system will automatically calculate the amount needed to be ordered -- based on your previously entered Pars -- in order to bring you up to par.
Last Count can be enabled to automatically display the last inventory count for the product associated with each vendor item.
How to set up Pars
When setting up a Vendor Order Guide it you can activate the Par and On Hand columns by selecting the Par and On Hand checkboxes on the order guide set up screen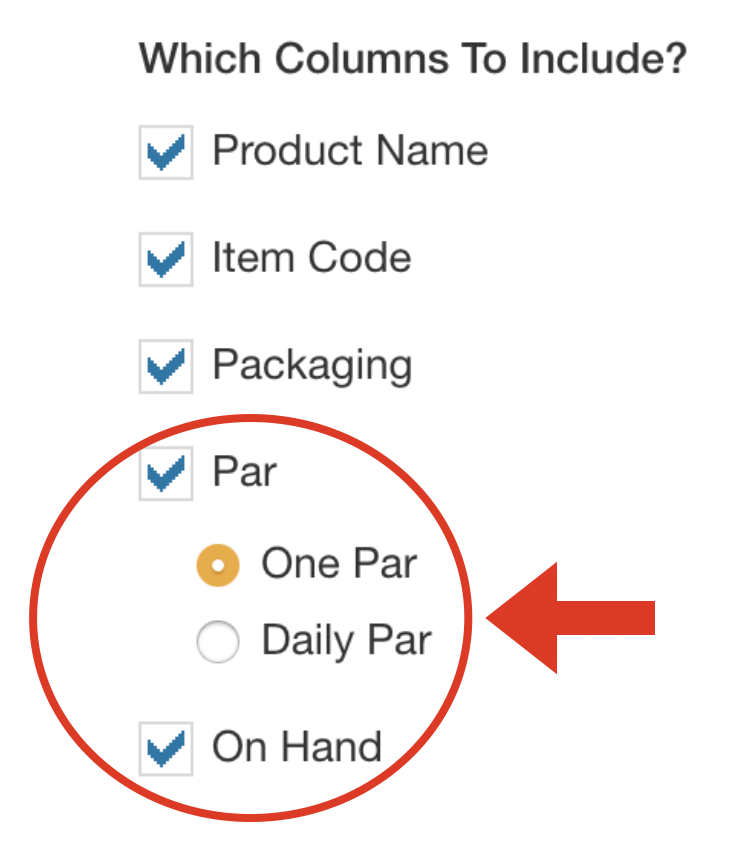 When the "Par" checkbox is selected you can choose between One Par each vendor item, or Daily Par which allows you to set a different par based on the day of the week.
If you select One Par you'll see a single field to fill out

If you select Daily Par, you can set a "default par" which will automatically populate every day. These days can then be edited to reflect individual pars

When placing an order, your par will automatically populate from your settings on the order guide. You can enter an on-hand amount and a suggested order amount will be calculated in the "Qty" column. If you overwrite the Qty to be ordered the entered on hand amount will disappear.
On hand amounts are NOT automatically populated from your inventory.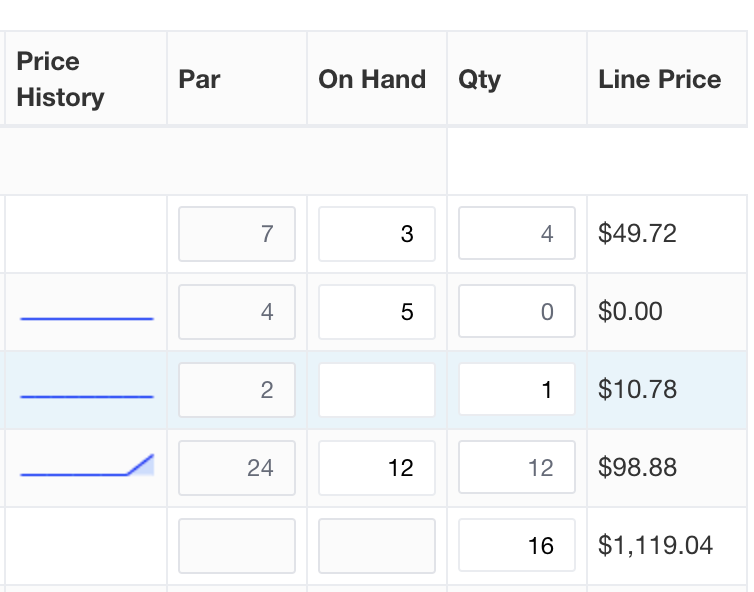 How to set up Last Count
Selecting this box in the order guide settings will display the number from your most recent inventory count for the product associated with this vendor item. If you do inventory regularly, this can be very handy to save time on your ordering!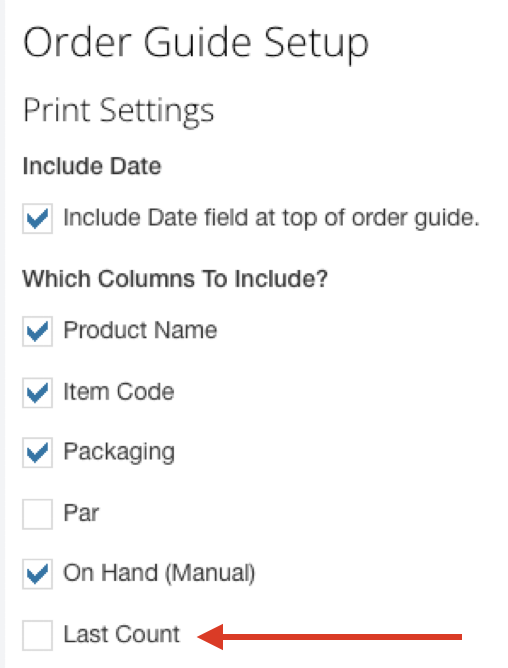 This Last Count column will provide you with the date of your last count and you'll see a yellow warning box to give you a heads up if this date is anything beyond 3 days old.
Please note, if you order the same product from multiple vendors, each order guide will reflect the same value for every vendor item associated to that product. For example, you will see there's one case of avocados from your inventory count on both the Gordon Food Service guide and the Sysco guide, with no distinction regarding the duplication.