When setting up an order guide in MarginEdge you have the option of setting Pars for any item on your order guide.
Additionally, you can add an On Hand column to your order guide. For any item for which you have a par set, you can enter an on-hand amount and our system will automatically calculate the amount needed to be ordered in order to bring you up to par.
How to set up pars
When setting up a Vendor Order Guide it you can activate the Par and On Hand columns by selecting the Par and On Hand checkboxes on the order guide set up screen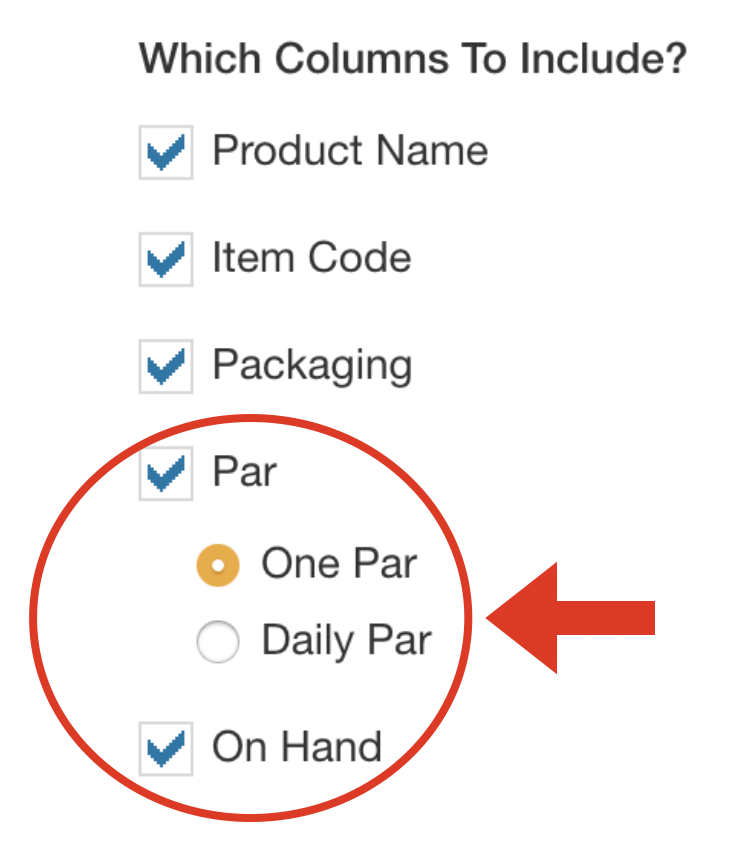 When the "Par" checkbox is selected you can choose between One Par each vendor item, or Daily Par which allows you to set a different par based on the day of the week.
If you select One Par you'll see a single field to fill out

If you select Daily Par, you can set a "default par" which will automatically populate every day. These days can then be edited to reflect individual pars

When placing an order, your par will automatically populate from your settings on the order guide. You can enter an on-hand amount and a suggested order amount will be calculated in the "Qty" column. If you overwrite the Qty to be ordered the entered on hand amount will disappear.
On hand amounts are NOT automatically populated from your inventory.