In Intacct:
Turn on Web Services: Enable the Web Services subscription using Company > Subscriptions (or in the Action UI: Company > Admin > Subscriptions).
Authorize the MarginEdge Sender ID: MarginEdgeMPP
Create a Web Services user account.
You only need to create one Web Services user account in Intacct for MarginEdge, even if you are connecting multiple restaurants in MarginEdge.
You will also need to note down your Company ID (you use this each time you log into Intacct).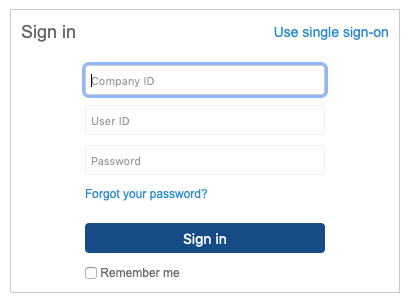 In MarginEdge:
Once you have your Company ID, Intacct User ID and Intacct User Password you can turn the integration on in MarginEdge by going to Setup > Integrations and clicking on Intacct. You will see the following screen: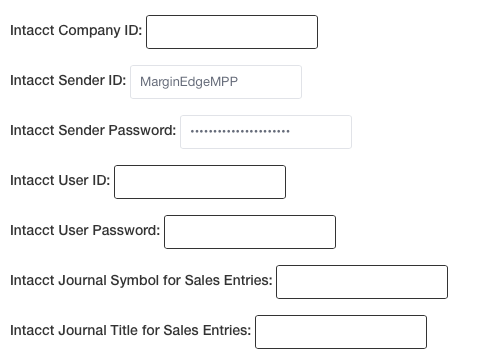 When you fill in the form, ignore the "Intacct Sender ID" and "Intacct Sender Password" fields.  We will fill those out for you.
You should fill in the following fields: 
Intacct Company ID
Intacct User ID
Intacct User Password
Intacct Journal Symbol for Sales Entries*
Intacct Journal Title for Sales Entries*
* To find this information, go to General Ledger > Journal Entries in Intacct. You'll see a screen like this: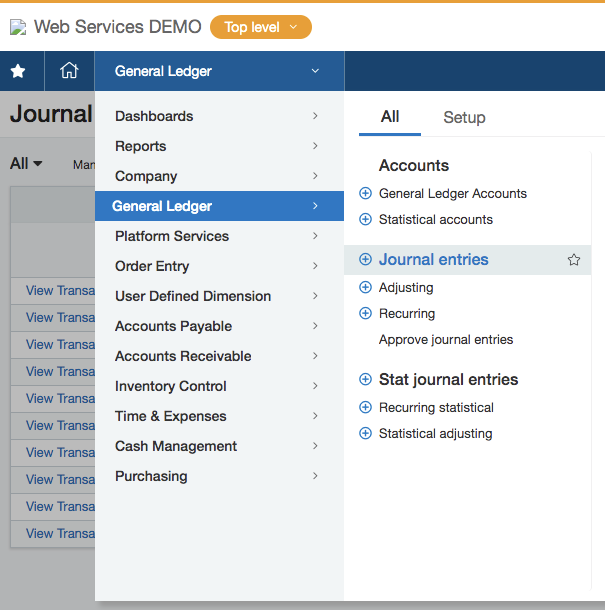 Once on that screen you will see a list that includes a "symbol" column. Most clients use the symbol "GL" for the general journal, but if you want to use a different symbol, you can find it here. 

After you have filled in all the fields, save the page and let our our onboarding team know you have finished. We'll confirm the categories and vendors are populating in MarginEdge and then you be ready to move forward.