How can I see my sales in MarginEdge? And what is this 21-day report? We'll give you the skinny on the various ways you can (and can't) see your sales, and explain this bonus report as well! We heartily recommend that you should connect your POS to MarginEdge so you can see this data automatically.
Where You Can See Your Sales Figures
1) The home screen - This will show you the rounded total sales for each day of the current week. To adjust what comparison data you are seeing, see instructions here: Sales Comparison View - By Week and Year.
2) Accounting > Sales Entries - On this page, the last column "Total Sales" shows you your actual sales for each day. You can also choose a date range you would like to look at and the "Total" on the bottom of the page will represent the true sales from that date range. You can click on any day to open up the sales entry and see everything broken out by sales category.
3) Performance > Controllable P&L - Here you can choose a date or a date range and see your sales broken out by sales category.
What is the 21 Day Moving Average Report?
The 21 Day Moving Average daily total is not meant to reflect the true sales of that day. This report shows the average total of your sales for 21 days up to the latest data we have.
You can change the filter to see a comparison across categories or year over year.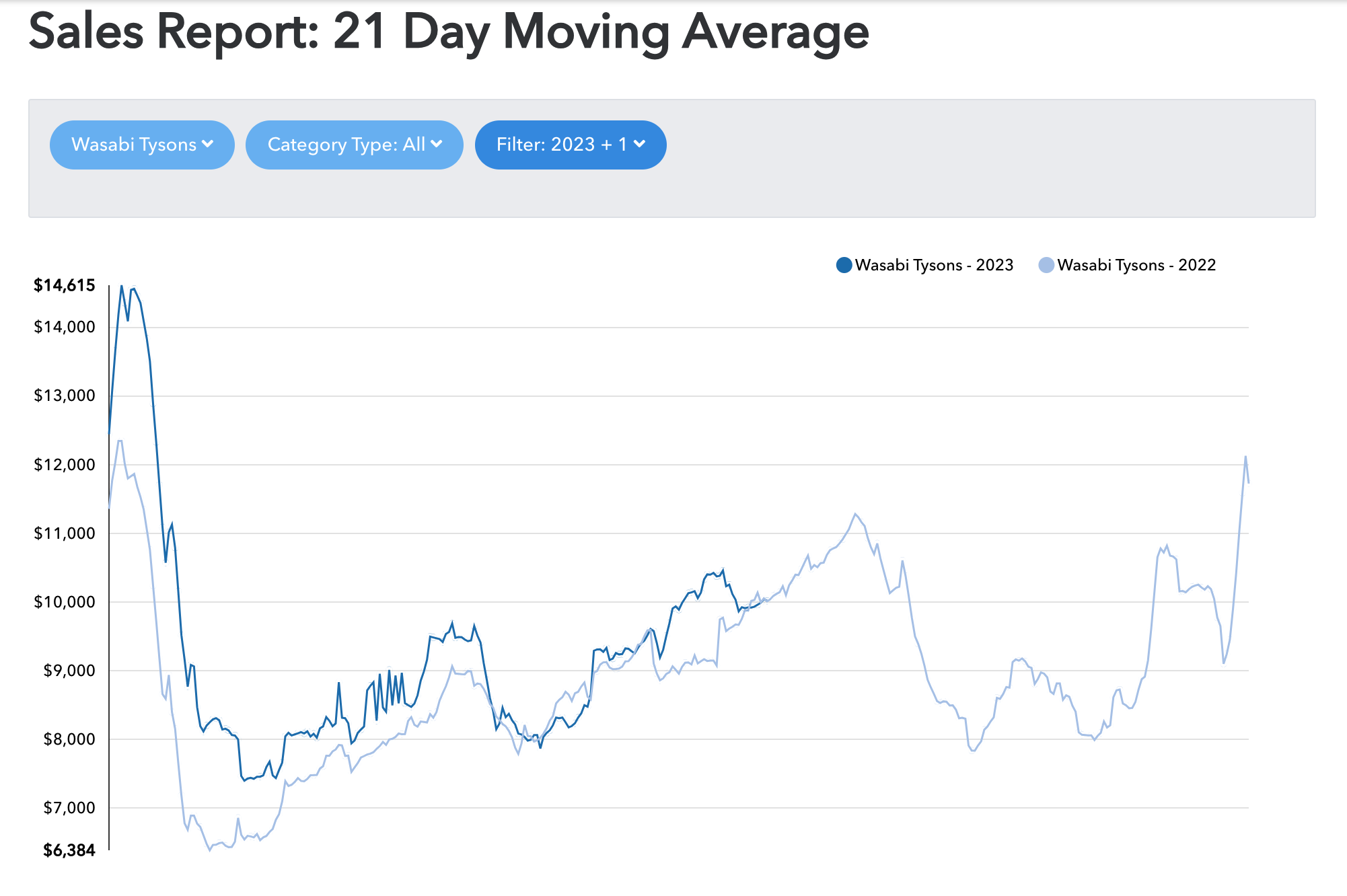 It's also a handy way to see sales averages across companies, and even across different companies over different years.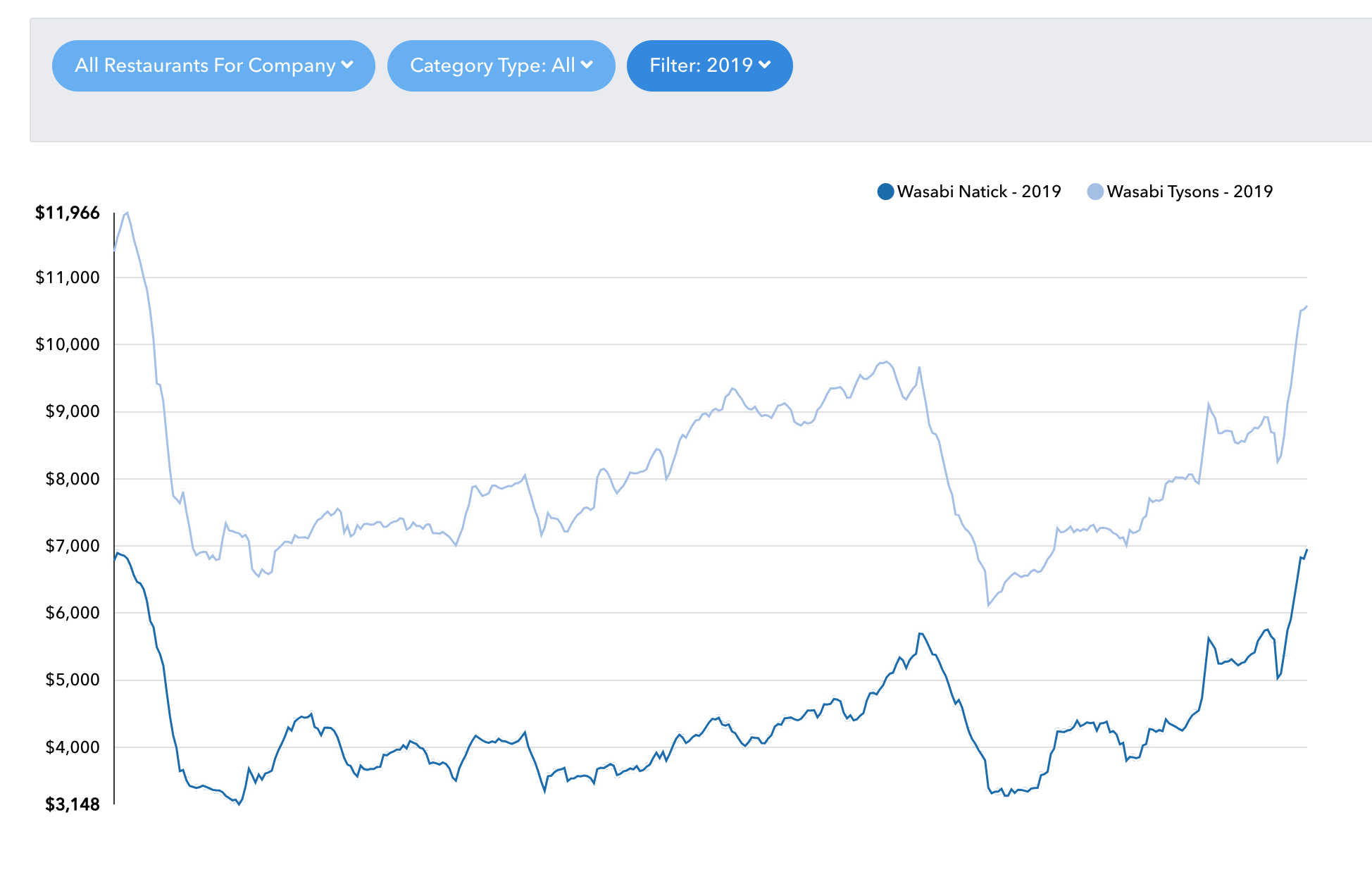 Can I Restrict Viewing of my Sales?
No, the sales report on the home screen is viewable by all users in your company. You can control who receives the daily sales report email, but cannot prevent one of your MarginEdge users from seeing the sales totals on the home screen.
Can I Manually Enter my Sales Data?
You sure can! Instructions on how to do that are here: Manual Sales Entry for MarginEdge
Can I change the Weekday Start Date?
The short answer is that it depends on your accounting period settings. If you use calendar accounting periods, your reporting week will always begin on a Monday. If you use an accounting period based on 4 / 5 week periods, then your week will begin on the day your accounting period begins. Read more here: Can I change my accounting periods?