To use Invoice Approval in your Mobile App, see this article: Invoice Approval in the Mobile App
---
Video: A basic overview
---
Video: Making Edits to you Invoices on the Invoice Approval Screen
---
A Visual Walk Through
1. Go to Orders in the Navigation Menu
2. Click on Invoice Approval
3. Click on any invoice to review, edit or approve it. You can also select multiple invoices to approve them in bulk using the checkboxes on the left.
You'll see the invoice image in a side-by-side view with the order itself: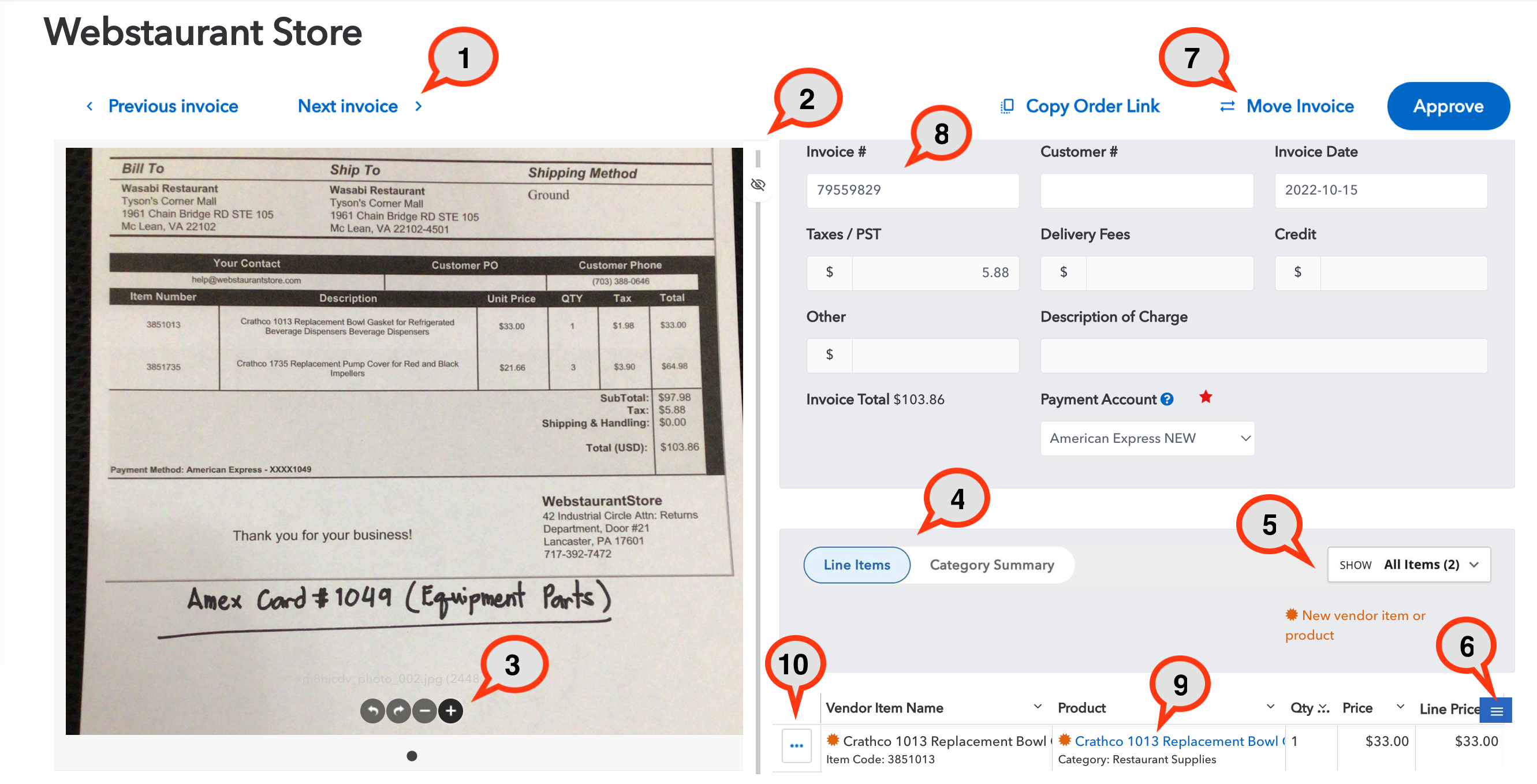 (1) You can can easily skip ahead to the next invoice and turn off the photo viewer to just see the order itself.
(2) If this invoice is in the wrong unit, you can quickly make that correction using the "Move Invoice" button. And the solid blue "Approve" button is for when you are finished reviewing it!
(3) Here you can zoom in or out and rotate the image. You can also grab the image and move it around the screen.
(4) You can edit the Invoice Number, Customer #, Invoice Date and adjust the payment account.
(5) Choose your view: either by line items or by category.
(6) You can quickly choose to just view new Vendor Items, or New Products, or All. The number shown in parentheses indicates how many of each are included in the invoice. Also note the orange sun icon highlights any new VIs or Products.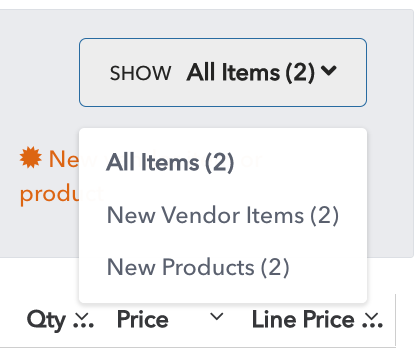 (7) If you want to edit any products, click the hyperlinked blue product name


From here you can edit a product's category
You can edit the count by unit-of-measure
Make a product tax exempt
Make a product inventoried, non-inventoried or add a product to a specific count sheet
---
Adjusting your Settings
To adjust your settings, from Order > Invoice Approval, click on "Invoice Approval Setup"

You have the choice to enable this for ALL invoices, or can select "Some" to set up rules.
For example, you can limit it to just certain categories or vendors.
When finished, be sure to save it!
---