When using the PMIX Mapping screen in preparation for analyzing theoretical usage (Accounting > PMIX Mapping), 'scales' are used to connect pour sizes of beer, wine, liquor to the POS buttons used for those products.    
NOTE:  For sales of wine by the bottle or beer by the bottle, you will use a scale of '1' assuming the product has been setup with inventory unit of 'bottle'.    Scales other than '1' are for beer and wine (and liquor) by the glass.
Pour Size v Scale Calculations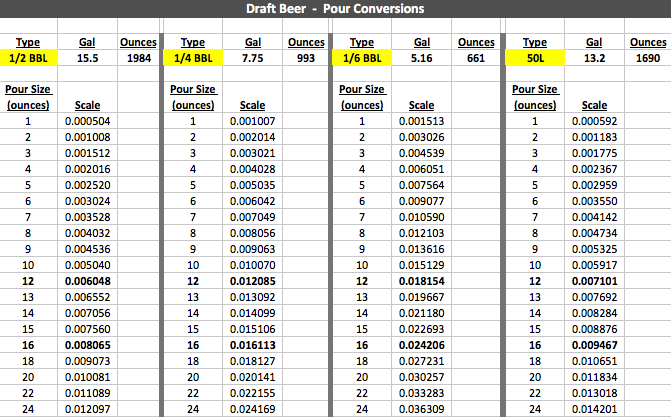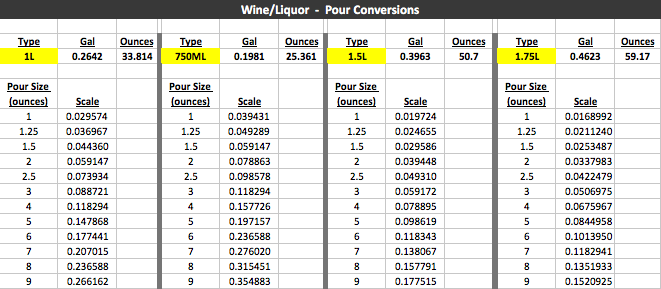 For the same data as above, but in a format that allows you to copy and paste scales, see the attached Excel file.