When making a payment through our Bill Pay system, you can choose to have an email sent to your vendor to let them know their payment is on the way! You can enable this in two different places, but you must add the vendor's email address for this to work.
When the email is sent to the vendor, the email will CC the person who approved the payment by default. If you do NOT want to receive any copies of the confirmation payment emails, please follow the steps at the end to disable this.
Entering the Email Address + Option 1:
Set the vendor's email address and set it to always default to sending the confirmation email.
From the main MarginEdge menu, go to Bill Pay > Setup, and click Manage Bill Pay Vendors to go to the Vendor Setup screen. Here you can click on the vendor you want to edit, scroll down and enter the vendor's email address under the "Accounting Contact Email" field. This information is required!
While you are here you can check the box "Always send a confirmation email..." to enable the confirmation email for all of this vendor's payments. Use option #2 below to enable it on a payment by payment basis.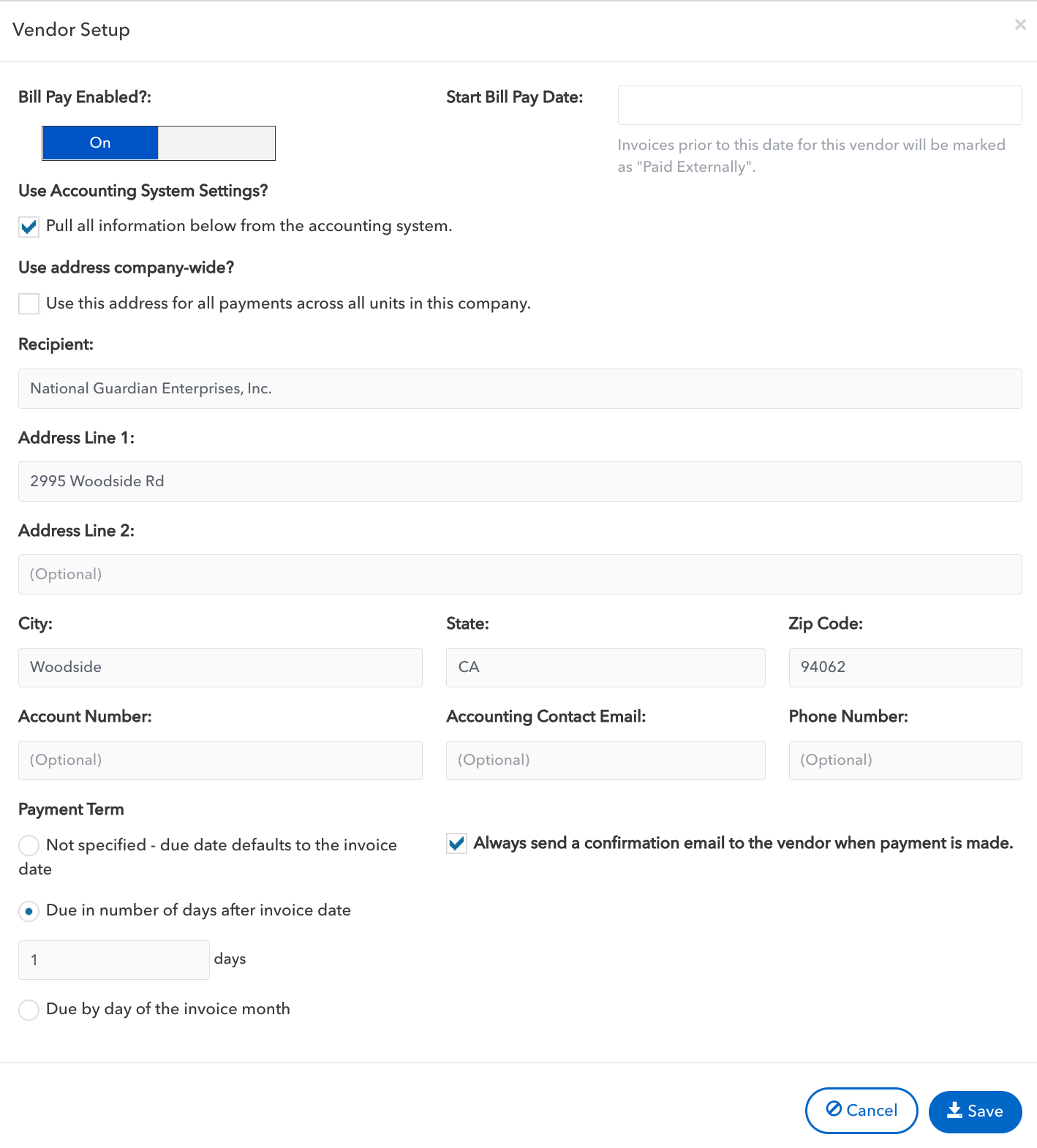 Option 2:
Chose on a per-payment basis which vendors receive a confirmation email.
When you click to confirm the payment, you can check the box that indicates "Send a notification when the payment is processed".

If you have not entered the vendor's email address as explained above, you will see this message letting you know that sending an email is not possible:

Disabling the Default Email CC:
1. In the upper right hand corner, find your name and click to drop down a menu.
2. Click on Settings
3. Scroll down to find the drop down for payment confirmation
4. When you're finished, click on Save