The Employees is one of the four sub-sections of the Labor feature. In the employees' page, you can see the list of all employees and their job titles who worked in the restaurant. On this page, you can also add employees in the MarginEdge system.
To access the Employees page, as shown in the image below- click on the Labor menu and select Employees from the dropdown list.
To view information or details about an employee, click on an employee row.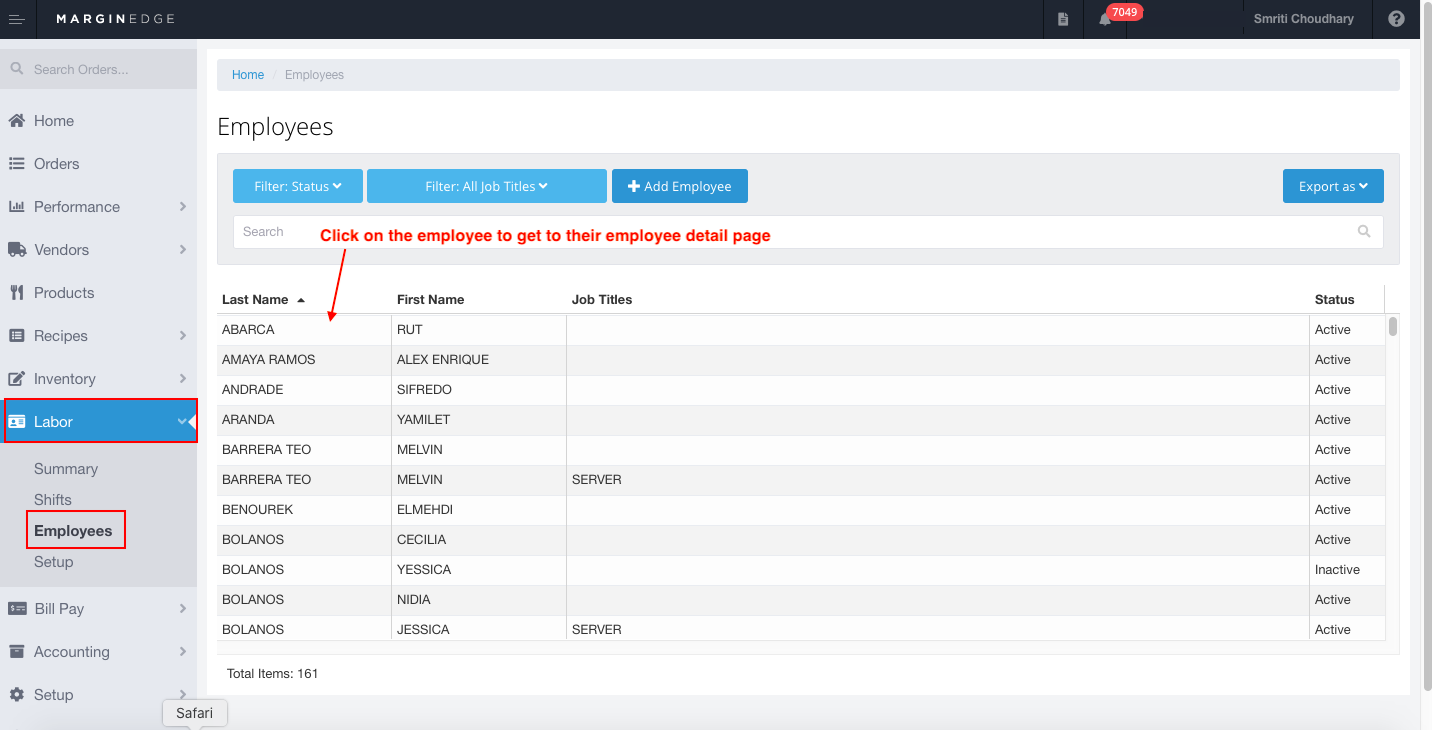 On the Employee Detail page, you can see all the employee information pulled from the restaurant POS including the employee's personal information, details about the jobs they've worked, and their shift data.
Any information that comes from the POS cannot be edited in MarginEdge, except for the Status field. If you have employees that no longer work in your restaurant and you would like to hide them from the Employee overview screen, you can change their Status from Active to Inactive.
Note: Changing an employee's status to Inactive will not stop MarginEdge from pulling any shift data for the employee. If the employee works a shift in the POS, you will see a warning in MarginEdge.