Payment Approver Feature: Control who approves Bill Pay payments
The default setting in Bill Pay is that any user with the Accountant role can pay invoices. However, restaurants can now designate a specific named user(s) to exclusively control Bill Pay payments using the Check Approver feature.
This feature requires any invoices marked for payment in Bill Pay to require approval by the designated payment approver (Authorized Approver) before they'll be printed. Please note that the Authorized Approver will not need to approve their own checks.
Because this powerful feature controls the money flow of the restaurant, we require that the company's controller or CFO contact help@marginedge.com and request the feature be turned on.
Once turned on, you'll be able to see the list of Authorized Approvers by going Bill Pay -> Setup, and scrolling to the bottom:

Once the feature has been turned on, when a user with an Accountant role (but who is not the Authorized Approver) makes a payment in Bill Pay, the payment will appear in a Requires Approval status for the Authorized Approver to review.
When the Authorized Approver signs in, they will be able to see payments awaiting approval in two places: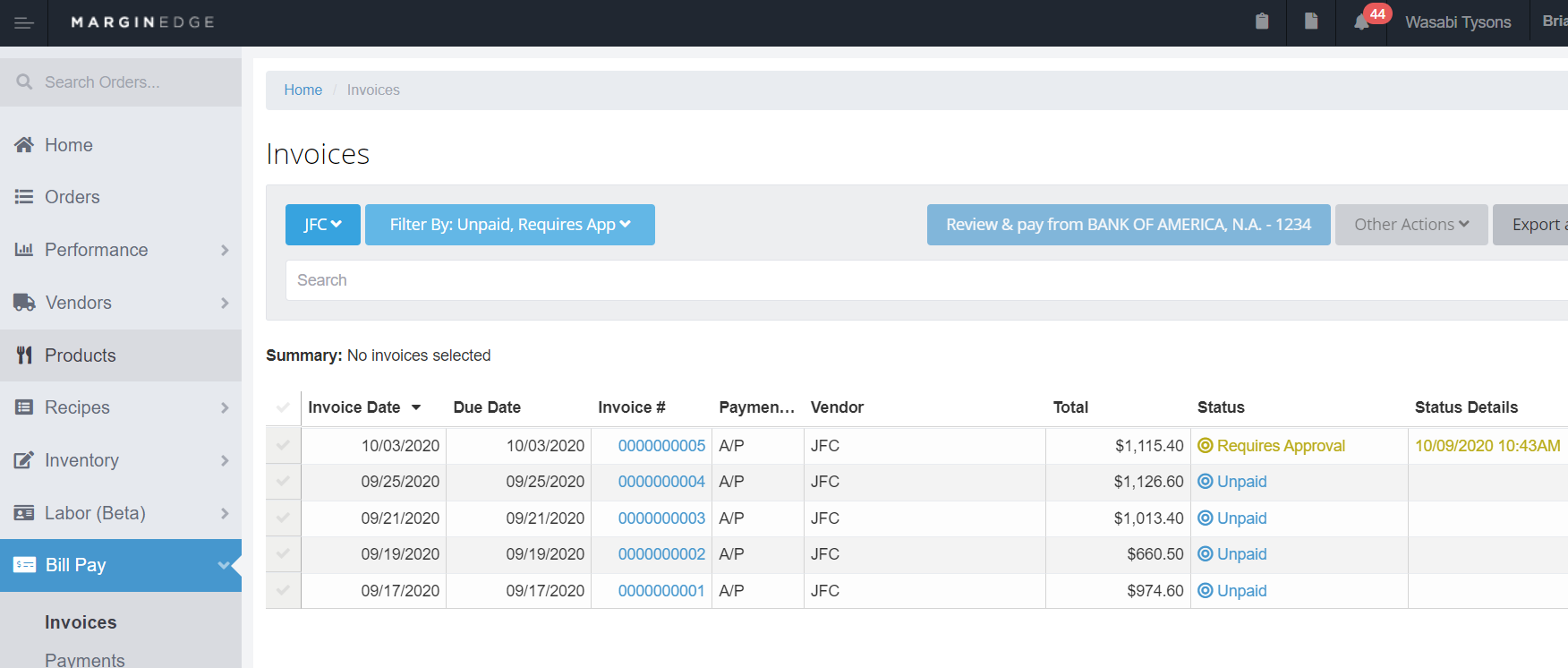 or

Authorized Approver: approving payments
You will see invoices in Requires Approval status. To approve these check payments, go to Bill Pay > Payments.
Using the checkbox on the left, select the invoices you'd like to pay and click the Approve Checks button. If you don't want the checks to be sent, click the Delete button; this will cancel the check payments and put the invoices back into Unpaid status.