Here's an example of a $590.37 Auto-Chlor invoice exported as a credit card expense exported to QuickBooks Online.
If you map the Vendor you'll see the expense displayed on the Vendor's Transaction history in QuickBooks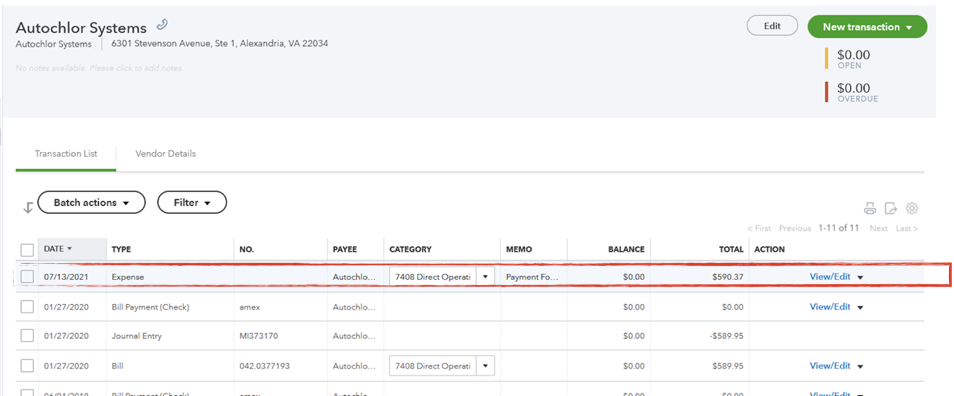 The Expense will also show the payment account associated with the expense and QuickBooks Online will also include the invoice image.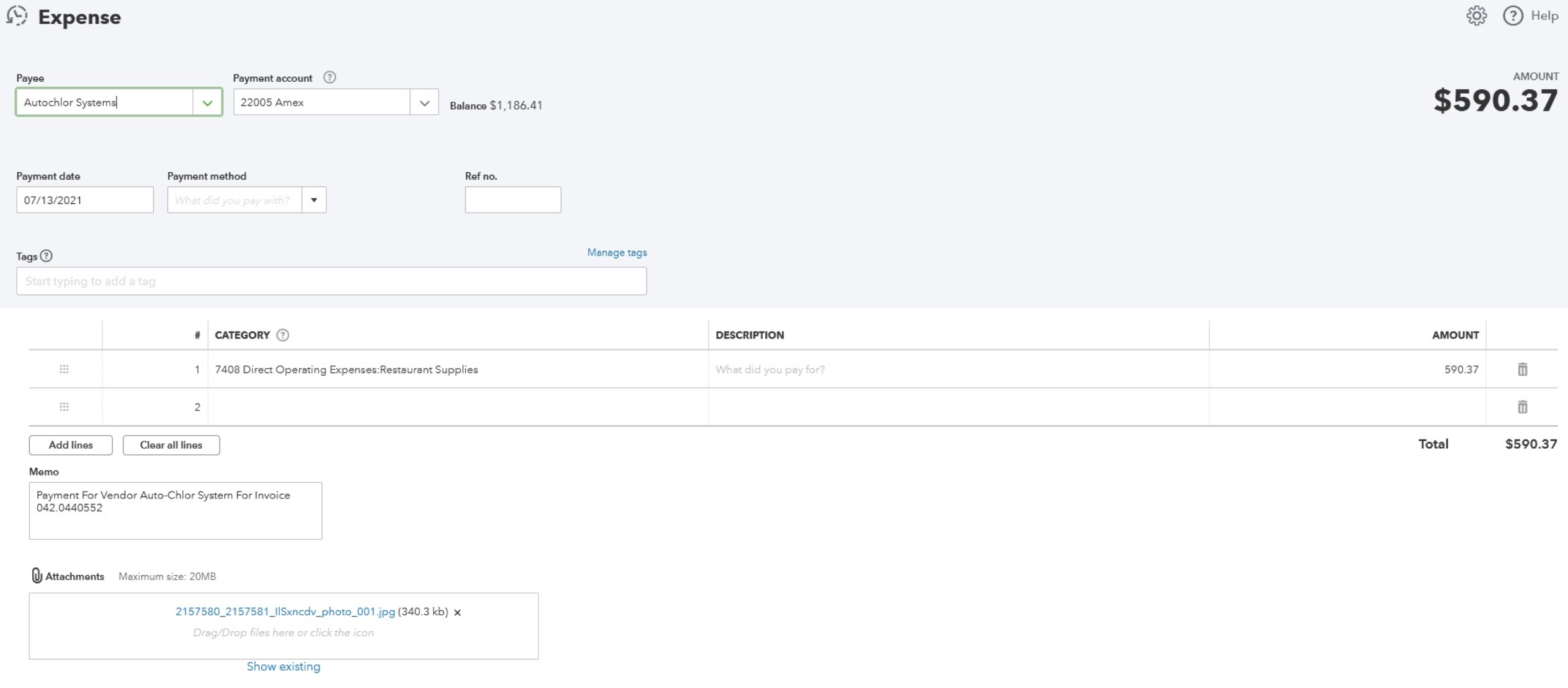 Finally, on your credit card account's transaction report, you'll see the payee listed under the name column if the vendor is mapped.