Here are some of the latest, greatest software improvements at MarginEdge! We've outlined some of our newest enhancements aimed to help your restaurant from the kitchen, to your break room, to your checkbook.
Overview:
Labor (!!!) – We are soft-launching our Labor Expense Management tool! Disclaimer – right now it's only available for some select POS's – but there's much more to come in future releases.
Bill Pay – easier setup, enhanced user interface, and FREE unlimited payments!
Commissary Kitchen – now you can add fees to orders
MAXStick label printer integration
Always interested in hearing your feedback or ideas to improve! Just reply to me here or reach out to help@marginedge.com.
– Simon Krauss, Director of Product Management
---
Labor Expense Management Reporting
We're making steady progress on getting your labor data on your P&L and generating brand new reports to understand labor by job and cost center!
We have started a soft launch of this new feature. We recognize that payroll can be sensitive, so we are gradually rolling it out in phases. Have you ever done a soft opening of a restaurant with family and friends? It's kind of like that.
If you use POSItouch, Revel, Upserve, or Toast and want to pioneer the beta version Labor Expense Management, please contact jamie@marginedge.com.
Here's a sneak peek of how your report will look.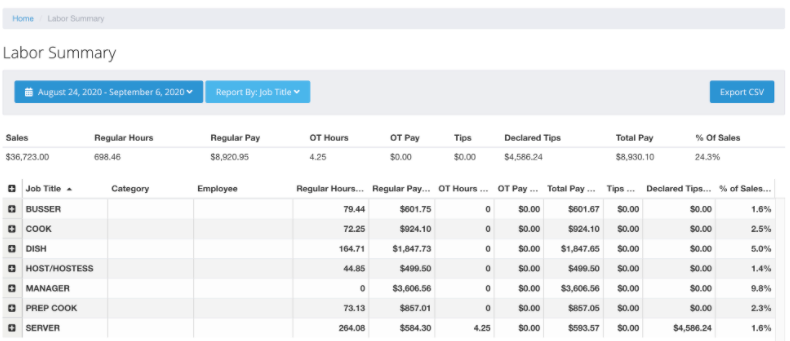 Bill Pay – Free and easy to use!
You've seen a lot of improvements to our bill pay feature – putting unpaid bills front and center, reducing the number of clicks to pay bills, the ability to pay unlimited checks at no cost – could it get any better? Our developers thought so.
Streamlined setup:
You can now add a payment address from the Review Payments screen so that you can configure vendors as you pay them, instead of only from the setup screen.
We've streamlined our setup process. Once the first invoice is synced to your accounting system, your first invoice can be paid in two minutes or less. Watch our video below to see how!
Streamline your payment process by defaulting new vendors to be a part of your Bill Pay (or not) – as you rollout your new and improved payment process
Positive Pay Export – you can now export and upload detailed check information to your bank's Positive Pay portal.
If you're interested in getting started with MarginEdge Bill Pay, you can check out this help article here and email help@marginedge.com.
We also have a virtual training class that meets once a week. You can sign up here.
Did we mentioned it's now included in your MarginEdge subscription (free, unlimited, forever)?!
Commissary Kitchen – Managing Orders
If you transfer goods from your commissary unit to other units, you now have options on how you price those transfers. Tax, delivery charges, labor costs, whatever you want to add to make these transactions reflective of value – add it on as an order fee!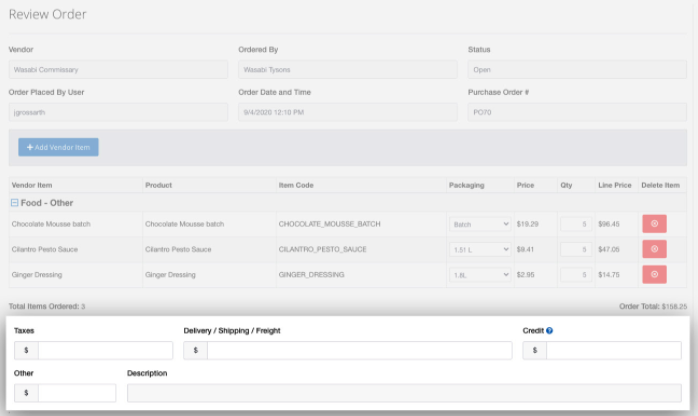 Label Printing Integration
Looking to print out labels for your prepped items? Right from the MarginEdge platform, you can print sticker labels with ingredients, date prepped, name of who prepped the item, and the expiration date.
We just partnered with MAXStick to bring you the best labels at the best price. For more information on our label printer integration, check out this help article.
New POS Systems:
Aireus
GoTab
Adelo Express
StayNTouch
MobileBytes – now supporting modifiers!
New Accounting Systems:
New EDI Integrations:
For more information on EDI and which vendors we support, check out  this help article  or reach out to  help@marginedge.com.