What is a reimbursement?
Reimbursement is repaying an employee for a purchase made on behalf of the restaurant.
What do we need in the reimbursement invoice to process it?
A reimbursement invoice/receipt should have the following:
Name of the employee/person the reimbursement is payable to
Date
Total amount
Payment account
Items purchased (not required but preferable)
Category (not required but preferable)
The following is a sample of a reimbursement form.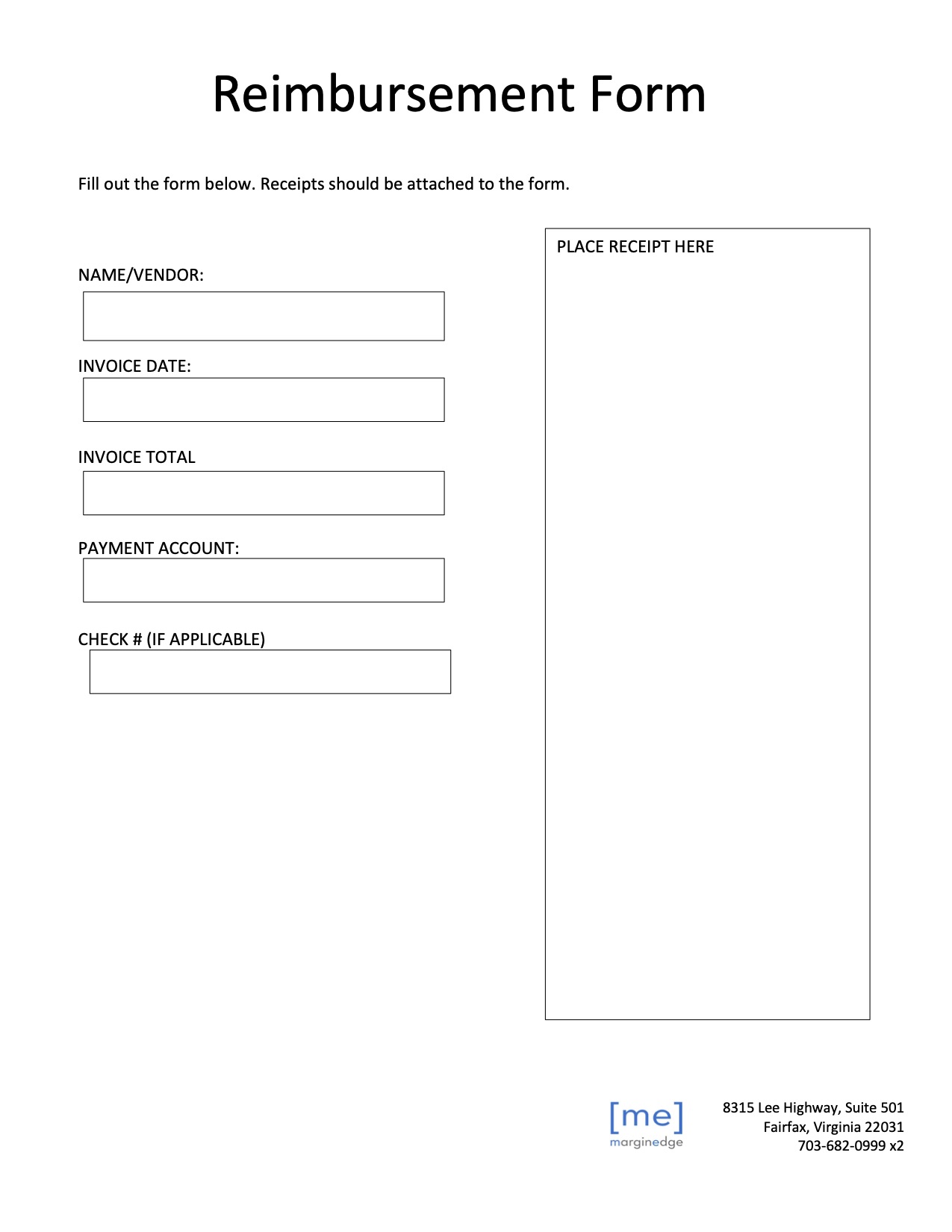 What do I do with the Reimbursement form?
Scroll to the bottom of this article to download and print the reimbursement form
Complete the sections in the form.
Attach your invoice to the form (see sample form below)
Take a picture of the complete form and upload it to MarginEdge.
How do we process reimbursement slips/invoices?
Vendor Name= Name of Employee that the reimbursement is being made to.
Invoice date= Date on reimbursement form, if no date is listed, we will use the date on the invoice that is attached to the reimbursement form.
Line items= Line items from receipt attached to the reimbursement form.
Invoice Total= Amount on the reimbursement form, else we will use the total on the invoice that is attached with the reimbursement form.
Payment Account= The payment account on the reimbursement form, if no payment account is mentioned on the reimbursement form, we will close to AP