A restaurant unit places an order to the commissary kitchen just like they would place an order with any other outside vendor.
From Orders, click "Place a new Order"

Choose the Commissary Vendor and then the order guide will populate all items available. You can then enter the quantities desired.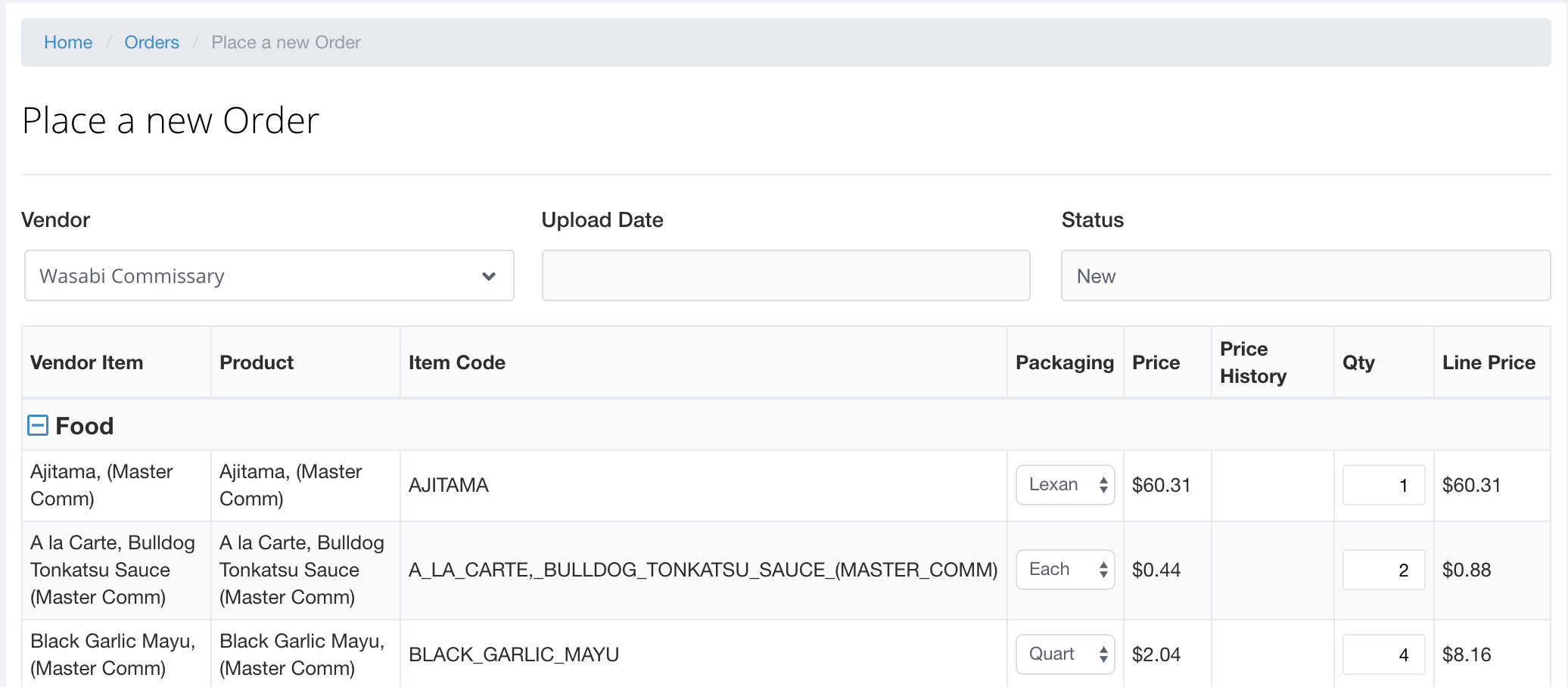 Once you complete your order, you can see the estimated Total Price.
There is a section at the bottom to add any notes that need to be communicated to the commissary.
Clicking "Send" will give you a preview of the order before you can confirm.

Things to Note:
You can modify the order anytime it is in the "Sending" status. Just click on it, make any changes needed and click "Resend"
By placing this order, you're creating an invoice for you that will appear on your "Orders" page, and creating an inbound purchasing order for the commissary.