ADDITIONAL EDI VENDOR SETTINGS
To change your EDI settings for a particular vendor, you must edit the Vendor itself.
In the Navigation Bar, select Vendors > Vendors, then click on the particular Vendor you want to edit.
Click the "Edit Vendor" Button:

Now scroll all the way down to the bottom to the Invoice Configuration Section. From here you have four options. Following the chart are more details on each.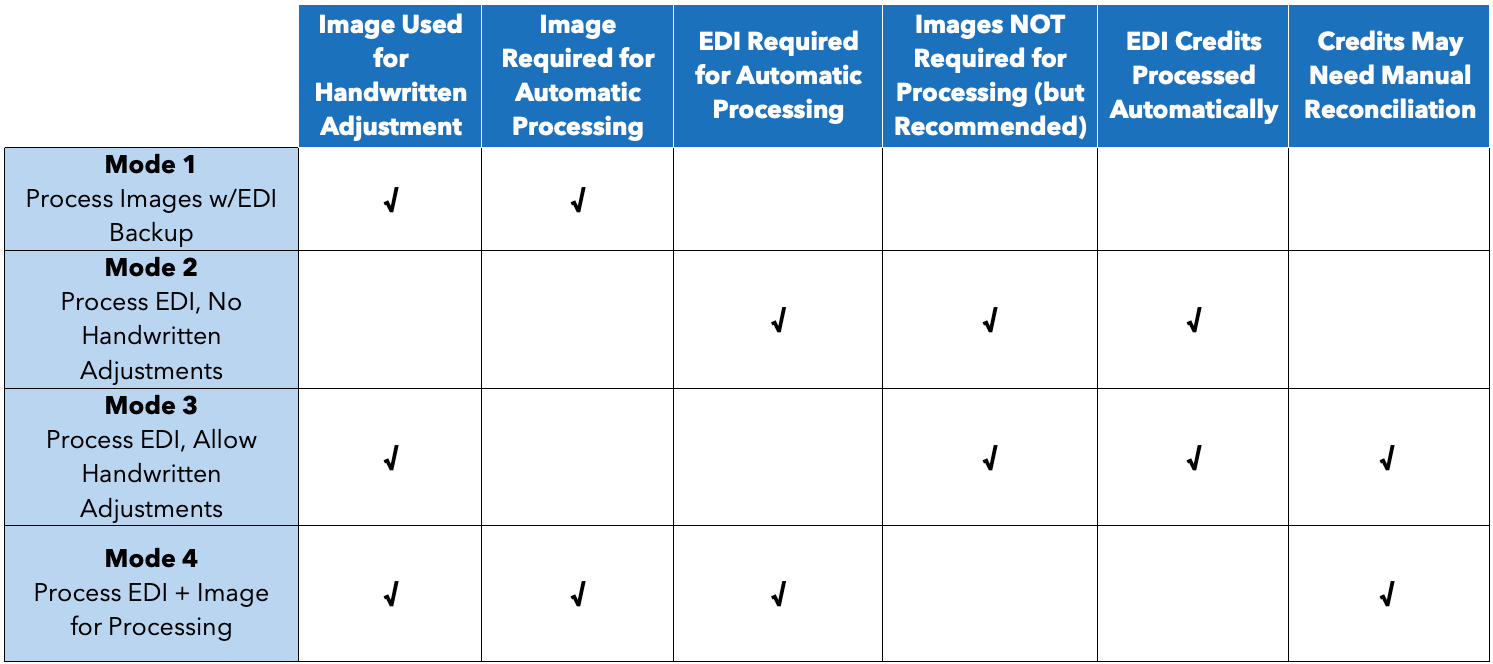 1 – Process Images, with EDI Backup
MarginEdge Default mode; better data with no disruption or change to procedures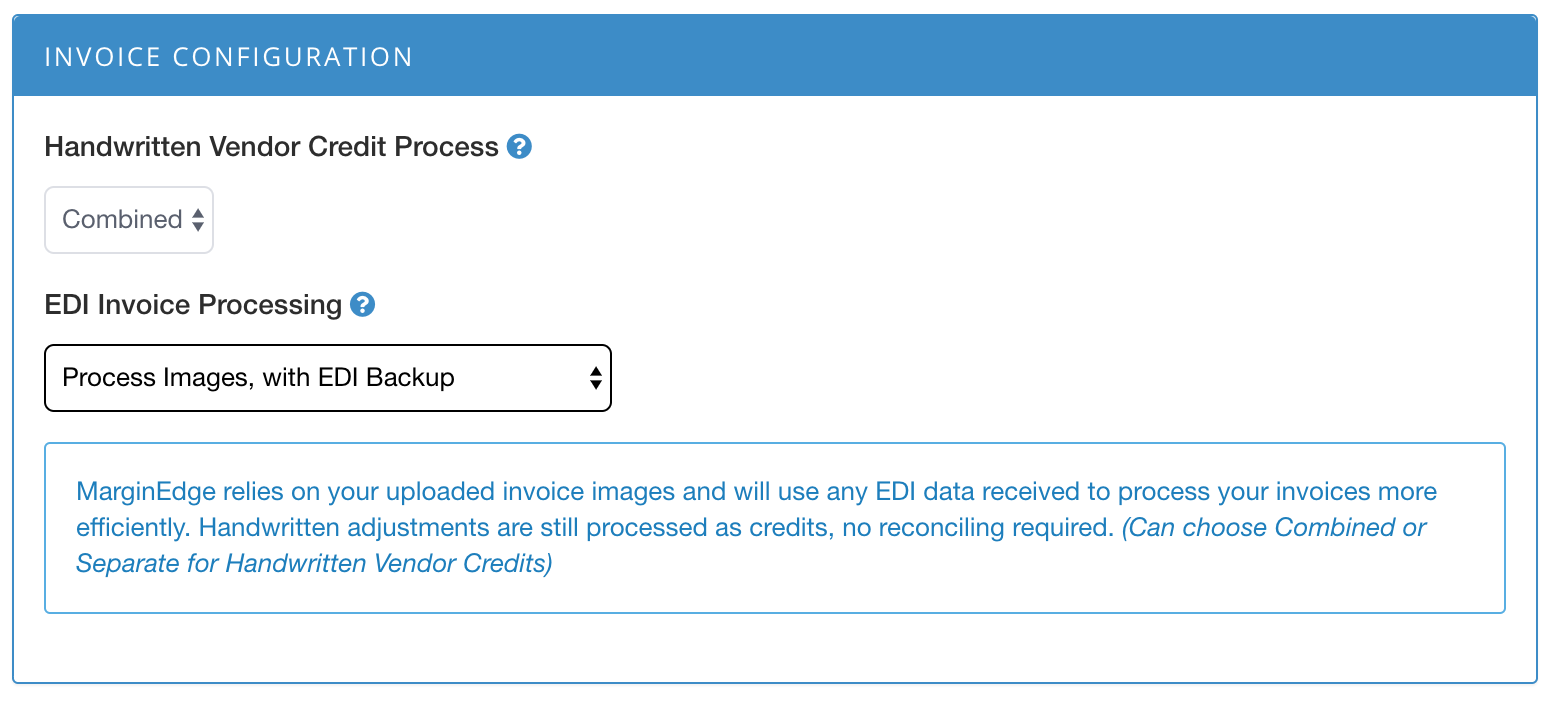 2 - Process EDI, No Handwritten Adjustments
Simple & quick, but relies on full trust in the Vendor to send accurate data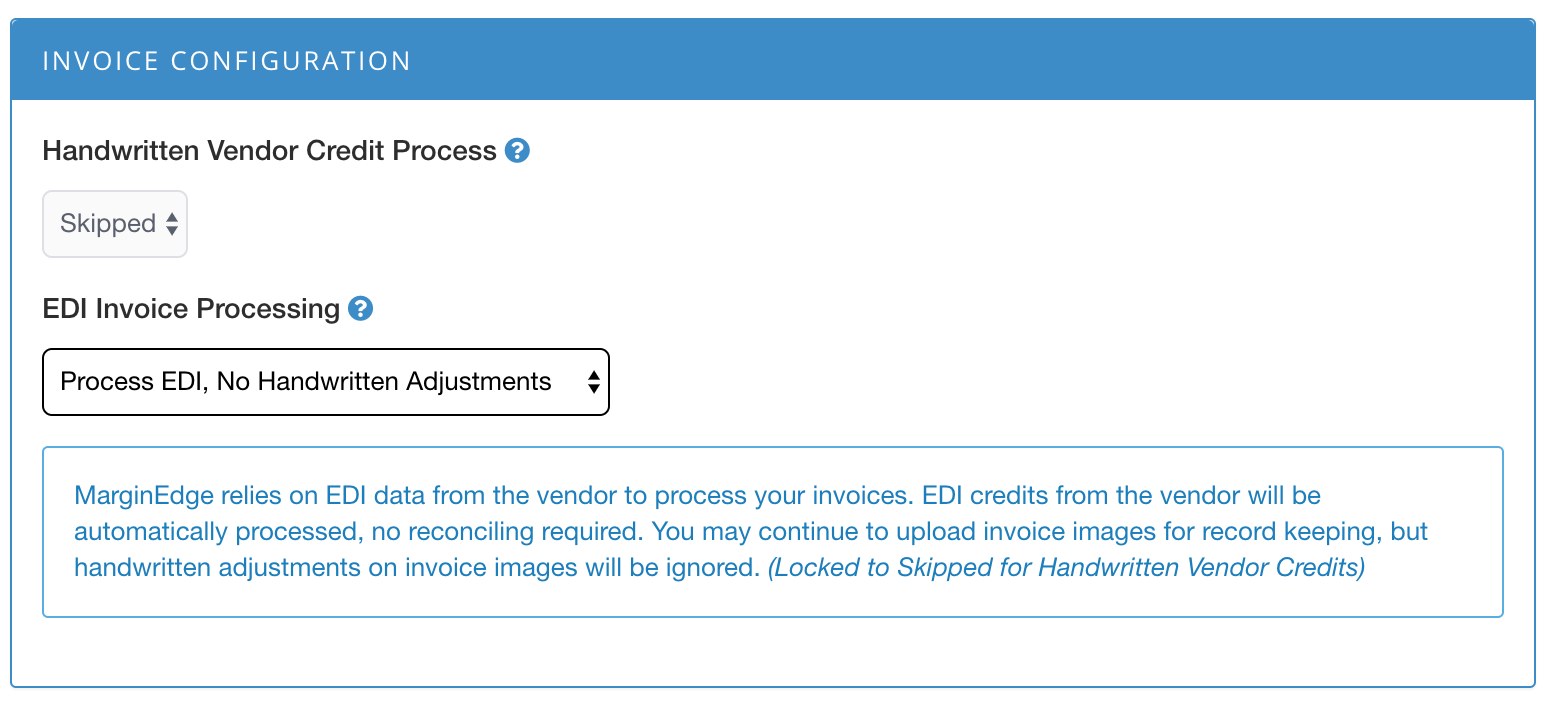 3 - Process EDI, Allow Handwritten Adjustments
Speed of EDI data & handwritten adjustments included, but possible manual reconciliation required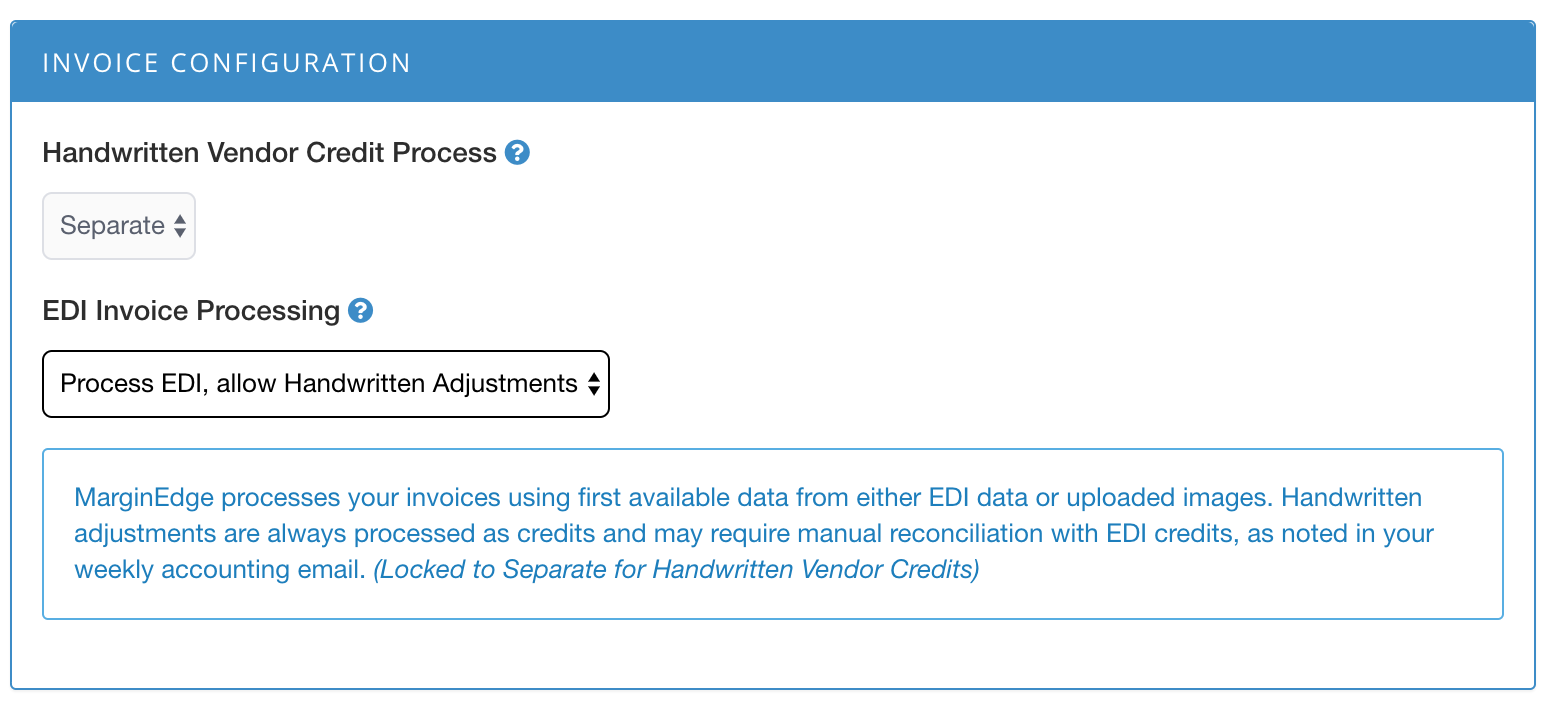 4 - Require EDI + Image for Processing
Slower processing usually requiring manual reconciliation but provides extra verification that all data is present and accurate