There are four distinct modes for EDI that vary depending on the level of reconciliation you want to do inside MarginEdge. Please note that you must still request EDI through MarginEdge -- turning it on within the Vendor Settings does not activate the integration.
To change your EDI settings for a particular vendor, you must edit the Vendor itself.
In the Navigation Bar, select Vendors > Vendors, then click on the particular Vendor you want to edit.
Click the "Edit Vendor" Button:

Now scroll all the way down to the bottom to the Invoice Configuration Section. From here you have four options. Following the chart are more details on each.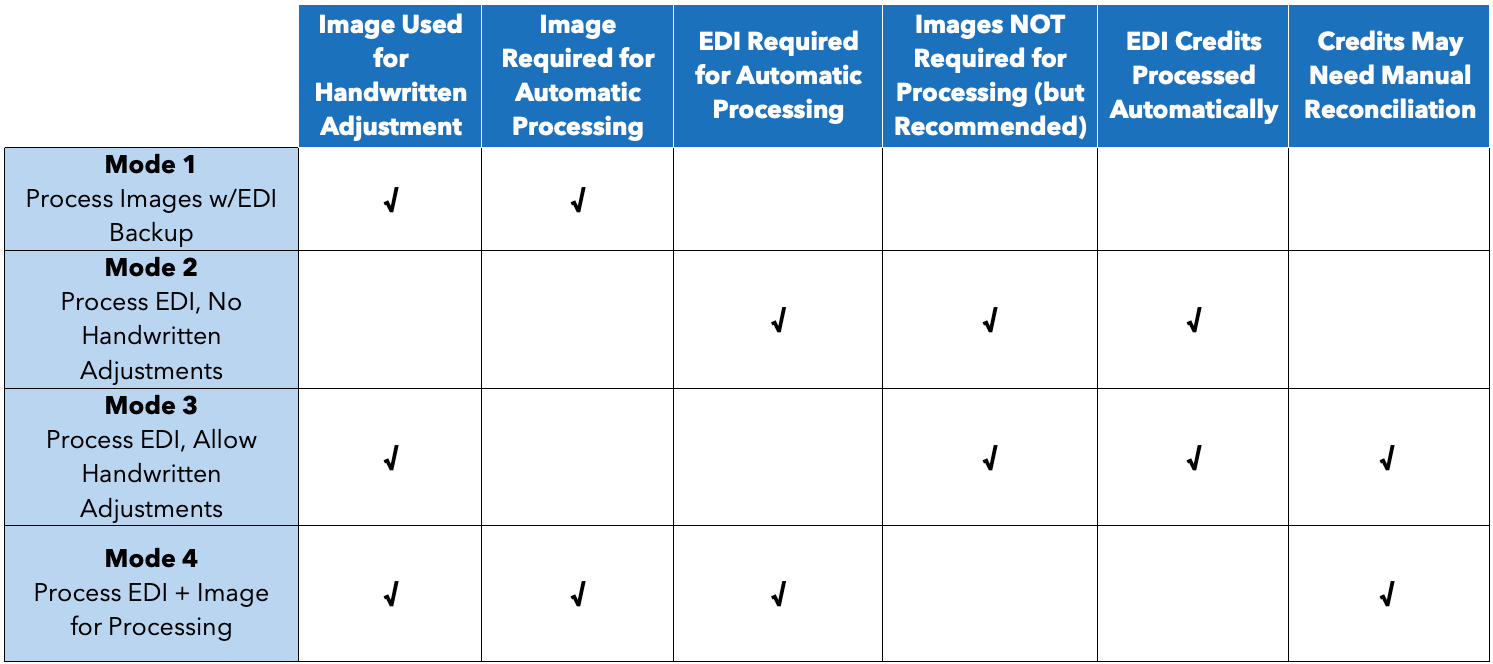 1 – Process Images, with EDI Backup (DEFAULT)
MarginEdge Default mode; better data with no disruption or change to procedures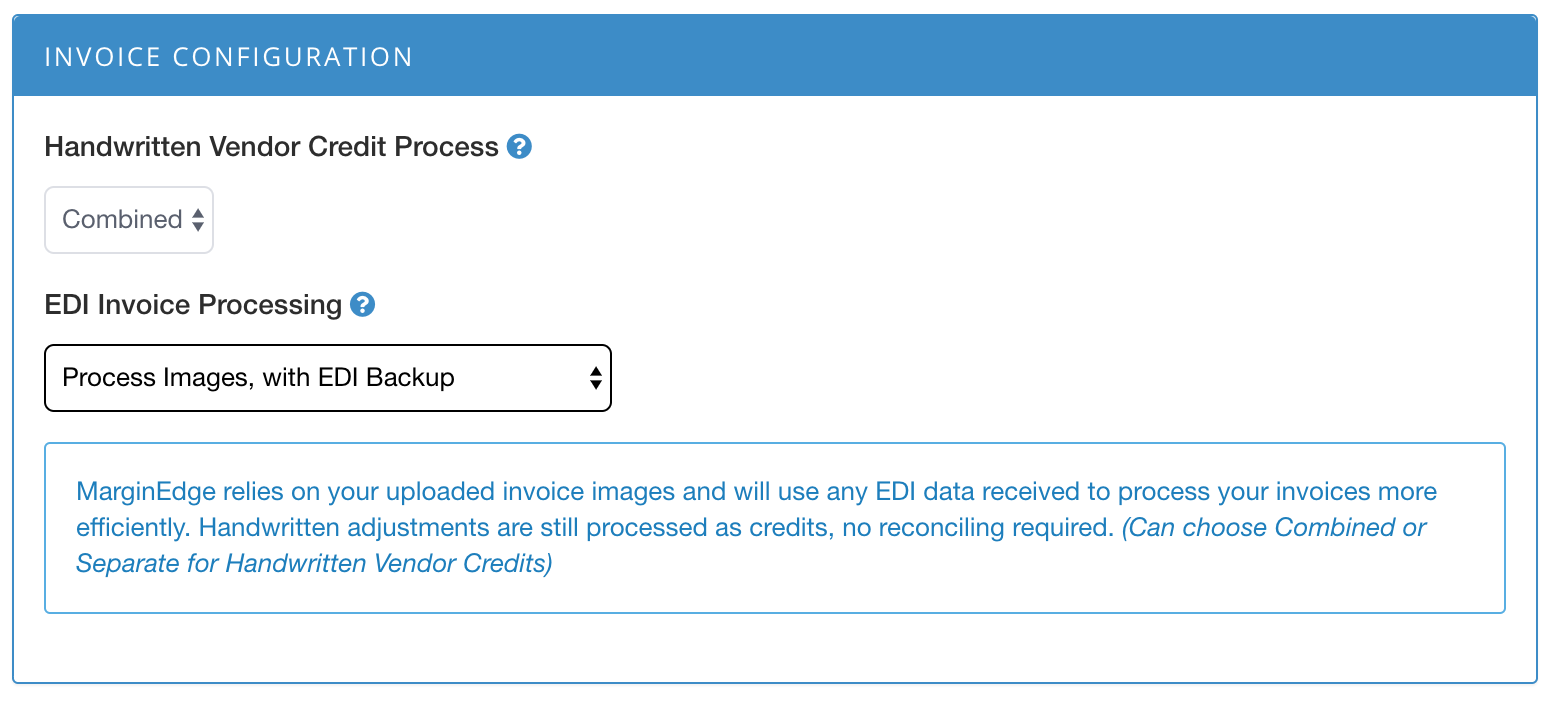 2 - Process EDI, No Handwritten Adjustments (EDI AUTO-PROCESS)
Simple & quick, but relies on full trust in the Vendor to send accurate data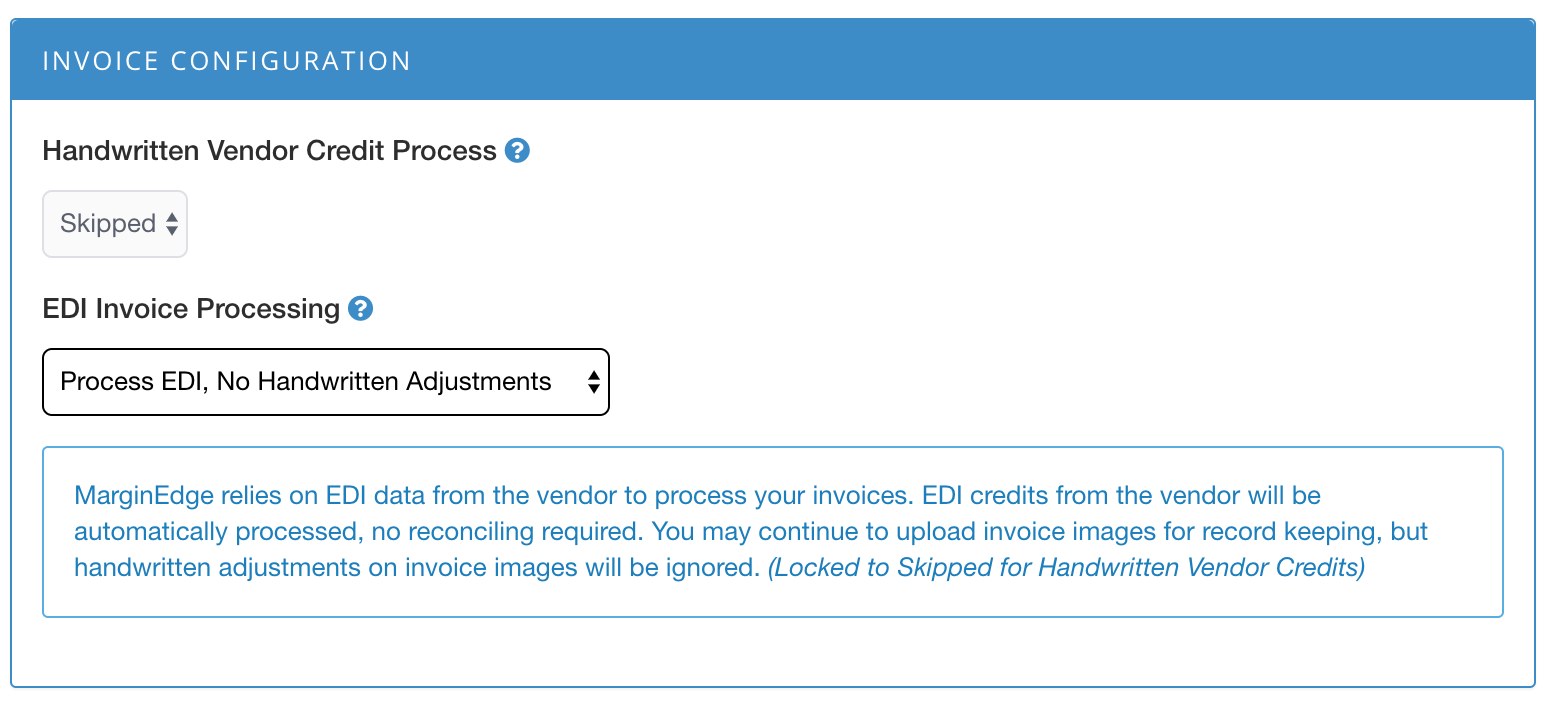 3 - Process EDI, Allow Handwritten Adjustments
Speed of EDI data & handwritten adjustments included, but possible manual reconciliation required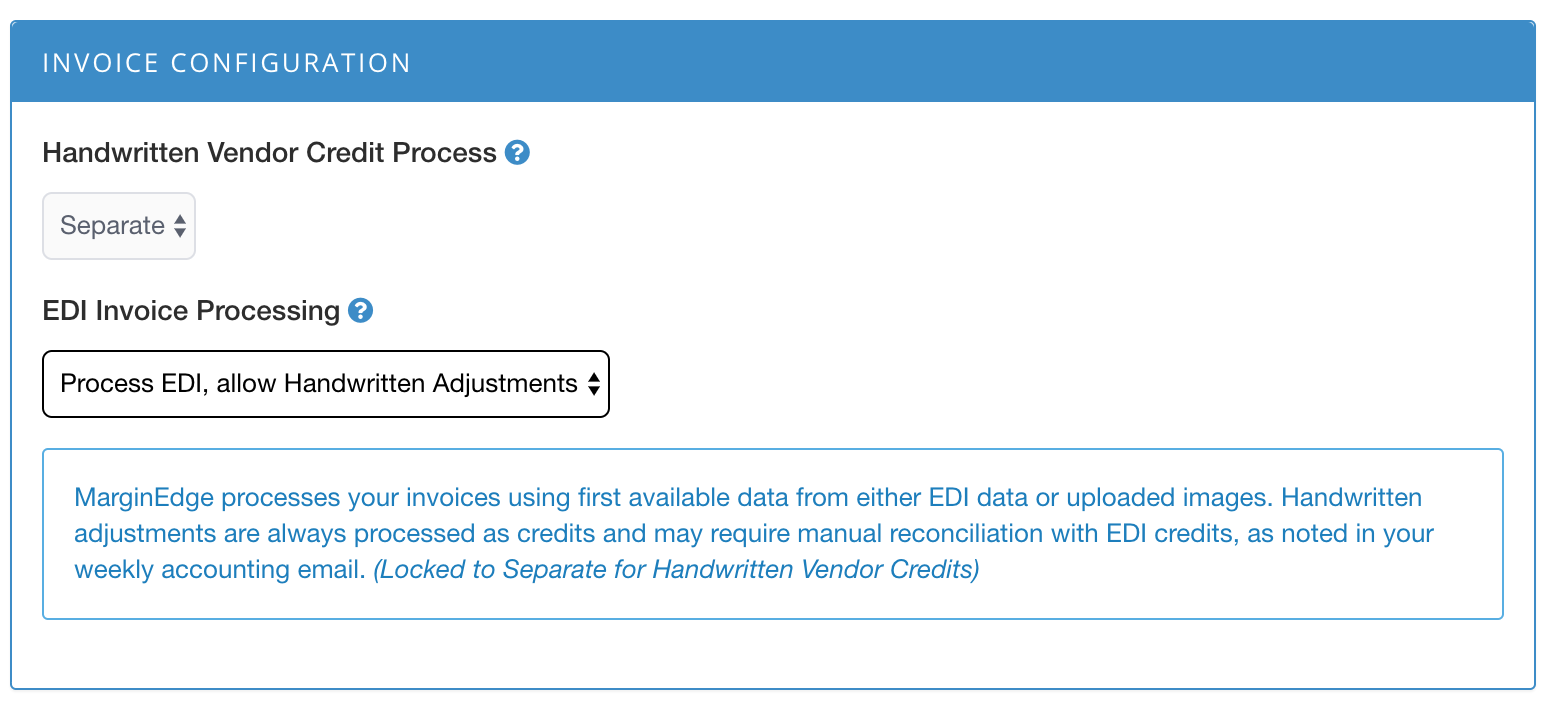 4 - Require EDI + Image for Processing
Slower processing usually requiring manual reconciliation but provides extra verification that all data is present and accurate