To avoid having to make adjustments in your accounting system for invoices that have already been paid, we have outlined some best practices for using Payment Accounts in MarginEdge.
When uploading invoices, our default is to mark them as unpaid by closing them to the Accounts Payable payment account. If you want to our system to record how they were paid, there are two ways to help ensure that this happens:
You can lock the vendor settings to a default payment account or
You can write the payment used on the invoice itself.
Option #1
Set the Payment Account from within the Vendor itself. You can set a default account that should be used for this vendor with the option to lock this setting.
NOTE: If you use Fintech for your alcohol purchases and always want those invoices closed to ACH, this might be your best option! *See the note at the bottom about EFT/ACH transactions.
Here are the steps:
Choose your Vendor under the "Vendors" navigation tab in MarginEdge.
Click to open the vendor and click the small blue icon in order to Edit the Vendor.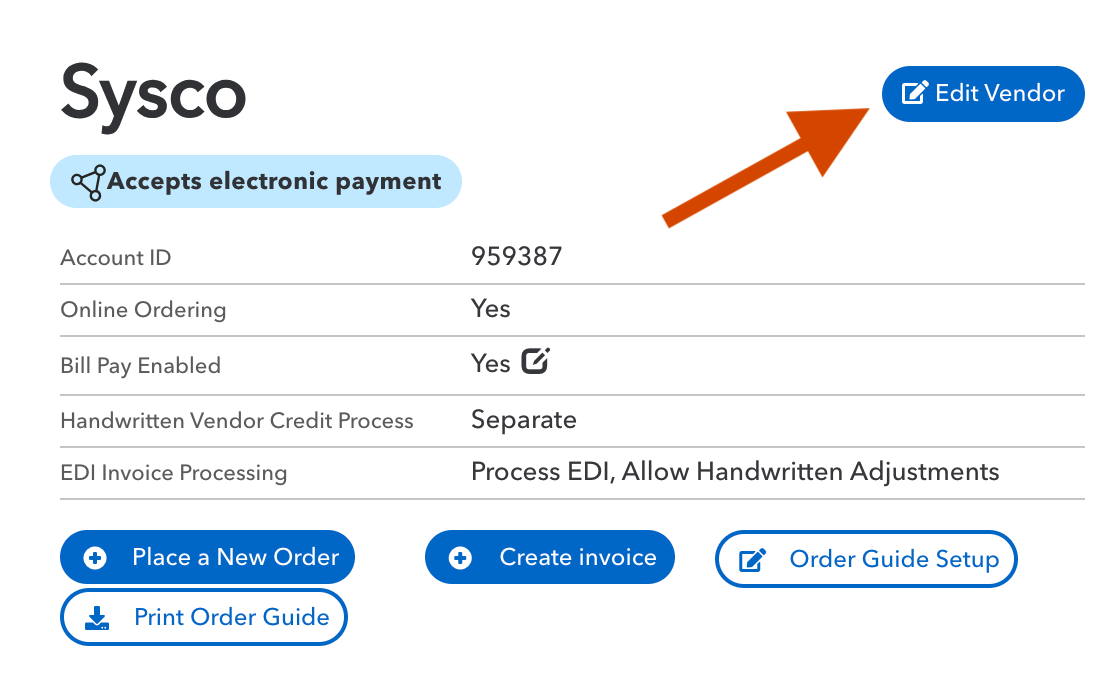 Inside the Vendor, scroll down to the "Accounting Configuration" section.
Here, you can choose the default Payment Account. If you want it to lock this setting so that this Payment Account cannot be changed during processing, click the checkbox to "Prevent changing this account during order reconciliation".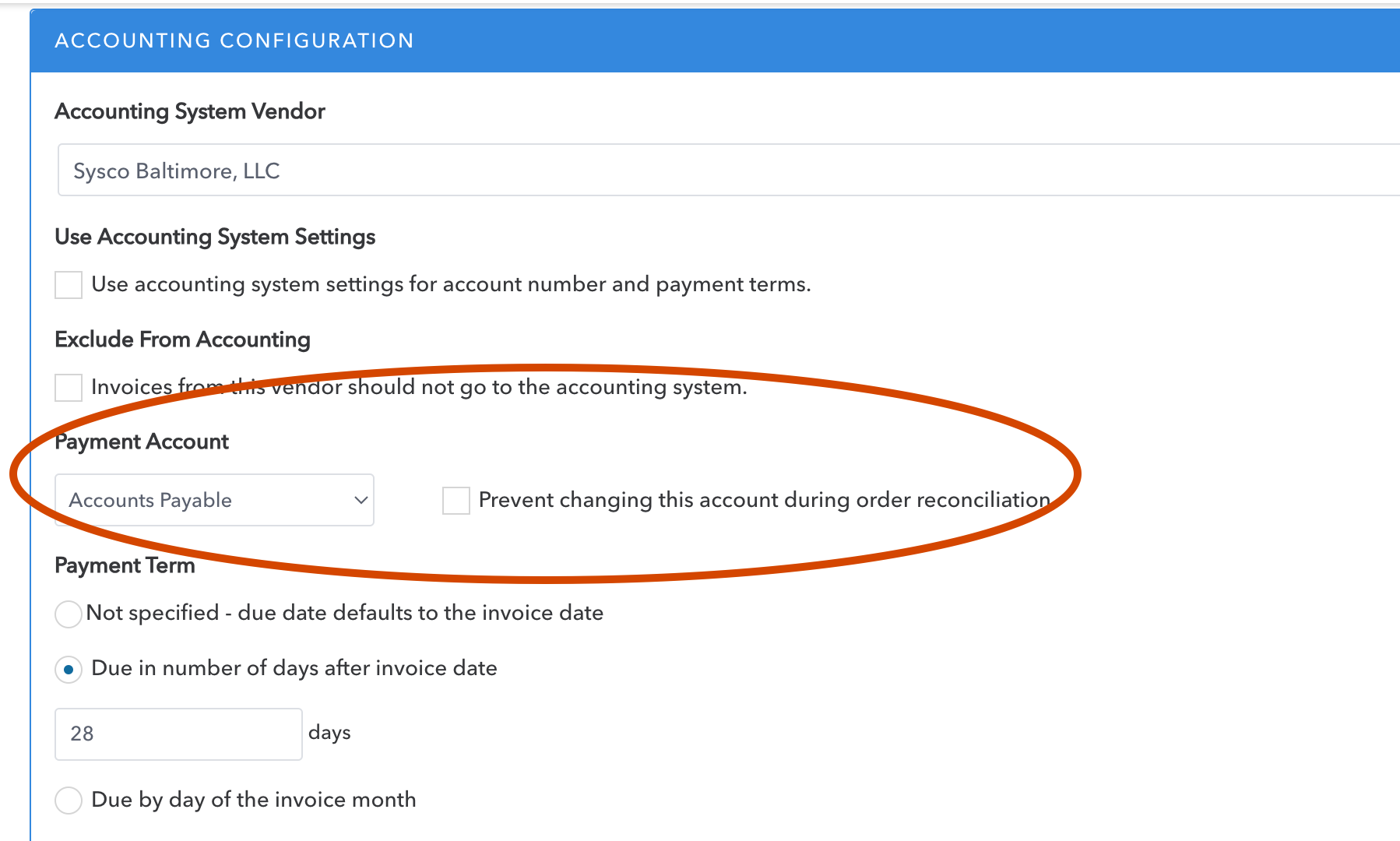 NOTE: You can also set Category Restrictions here if you want to ensure that only certain categories are used for this vendor.
Option # 2
Write on the invoice which Payment Account should be used.
Below are best practices for various payment types.
Petty Cash
For an invoice being paid with Petty Cash, please write "Petty Cash" on the invoice.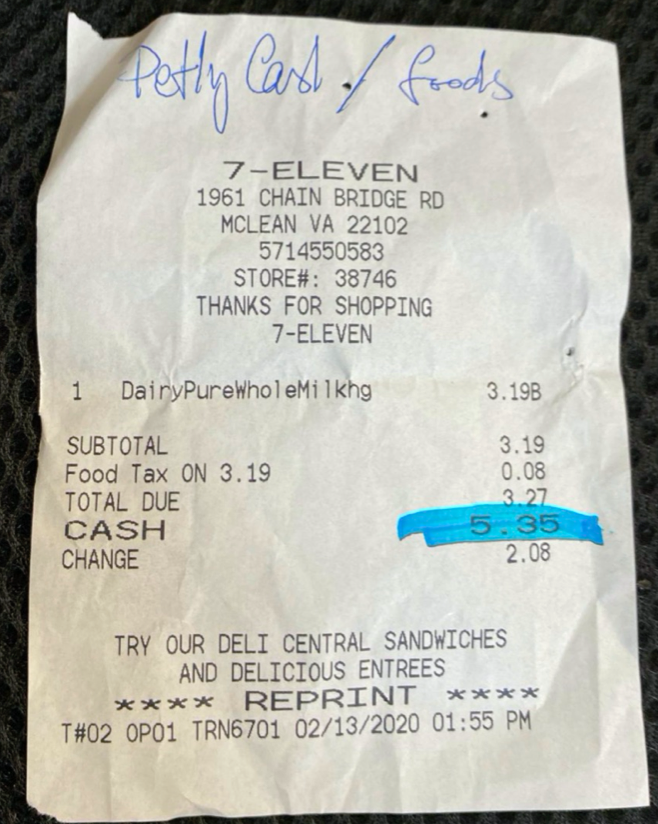 Checks
When you have a single invoice that has been paid with a check, please write CHECK # followed the check number clearly on the invoice. As people write all manner of notes on invoices, our team will only assume the number is a check number if it is specified as such.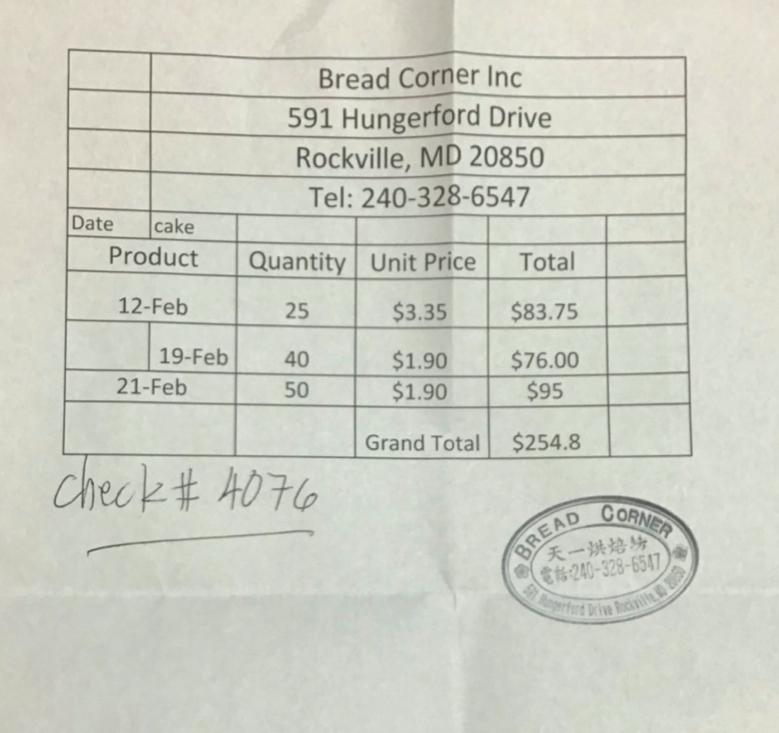 When you have multiple invoices being paid by a single check, please write the check number and the TOTAL amount paid on EACH invoice. When invoices are uploaded together, our team automatically separates them into individual orders. If the information is not present on every invoice, they will not know how to process it after it gets separated.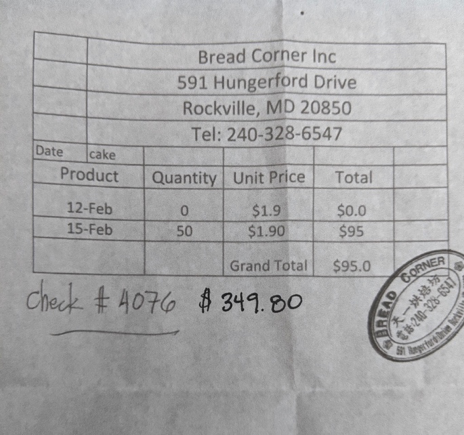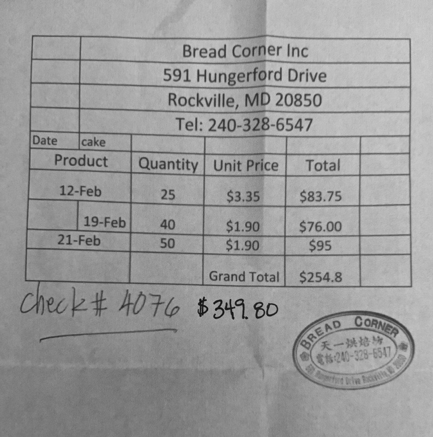 Credit Card
For an invoice being paid with a Credit Card, please write the Credit Card account name or account number on the invoice.
*EFT/ACH
Generally speaking, payment accounts are used to record unpaid invoices or payments made on invoices prior to upload. If you have an auto-draft arrangement with a vendor (for example Fintech), you can have those invoices marked as paid from the desired bank account with a randomized transaction number as a check number.
Two notes about this arrangement. The first is that this will send one check per invoice and the check date will match the invoice date. Since we do not know which invoices will be paid or when an auto-draft occurs, there is no way to mark invoices to reflect a future draft from your bank account for several invoices. Second, since we cannot export a check for a negative amount, credits from your vendor will be sent to your AP and not marked as paid with a check. Don't forget to lock your vendor to a checking type payment account mapped to the balance sheet account the funds are drafted from.