Below are the instructions to connect MarginEdge to SmartTab. SmartTab sets up a feed to send us your sales data in the morning, and you simply need to reach out to SmartTab or change the third party settings for the MarginEdge connection under your venue (the link would be something like https://yourrestaurant.smarttab.com/venue/1/third-party-settings):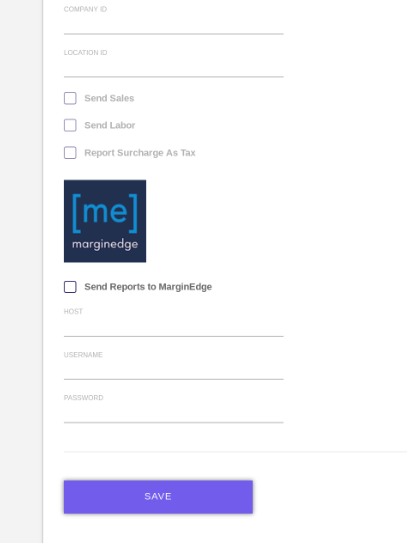 As you can see, we need three pieces of information after you check the "Send Reports to MarginEdge" checkbox. The host will always be integration.marginedge.com . The username and password are specific to your restaurant, and here's how you can find them:
Using a web browser login to MarginEdge – https://app.marginedge.com If you have more than one unit, be sure to change to the correct unit.
Go to Setup > Integrations. In the section labeled "Point of Sale", find and click on SmartTab.
Click the "Download Installer" button.
You will get a popup window showing a Username and Password. These are the username and password to report to SmartTab. Note: There is no need to download the installer - SmartTab will send us the data using their own channels.
After you fill out the third party form or give SmartTab the information they require, we need one more step from you.
5. To help us ensure the data is configured properly, please send 5 individual days of DSR's (daily sales reports). Email those to onboarding@marginedge.com .
Once we receive the DSR's and SmartTab enables the feed, it will still take a few days until you start seeing your sales data in the software, since ME has to complete an internal mapping process to make sure everything imports correctly.