To change your Benchmark Sales Setting click your name on the top right corner of the screen and select "Settings: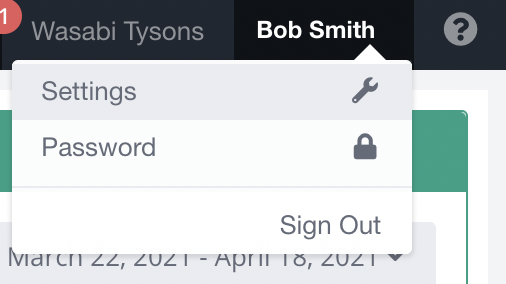 In this menu you'll see your settings Which comparisons would you like to see. There should be 2 selected already and a third greyed out.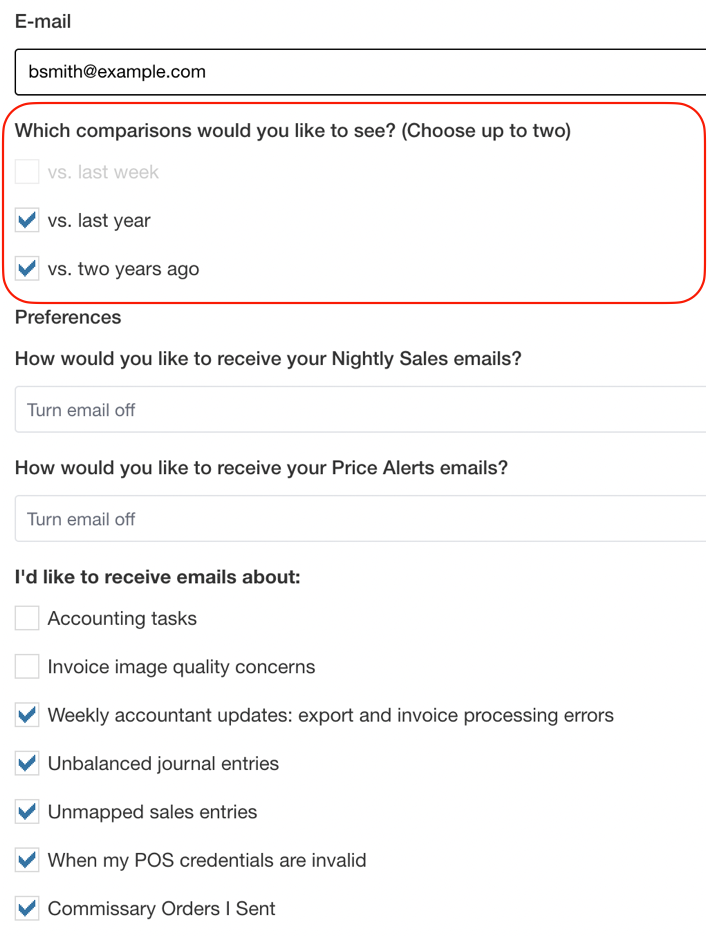 You'll only be able to see select two options at a time, so if you want to see one of the options not selected, unselect the option you don't want and the other option will become available to be checked.
Once done scroll to the bottom and save!